More durable than any other
The new Baseus holder due to its metal construction guarantees above-average strength and reliability. In addition, the painting process of the device has been performed using the same method as the Mac devices are coated with paint. This guarantees high resistance to scratches and color matting. Ensure quality and reliability for years.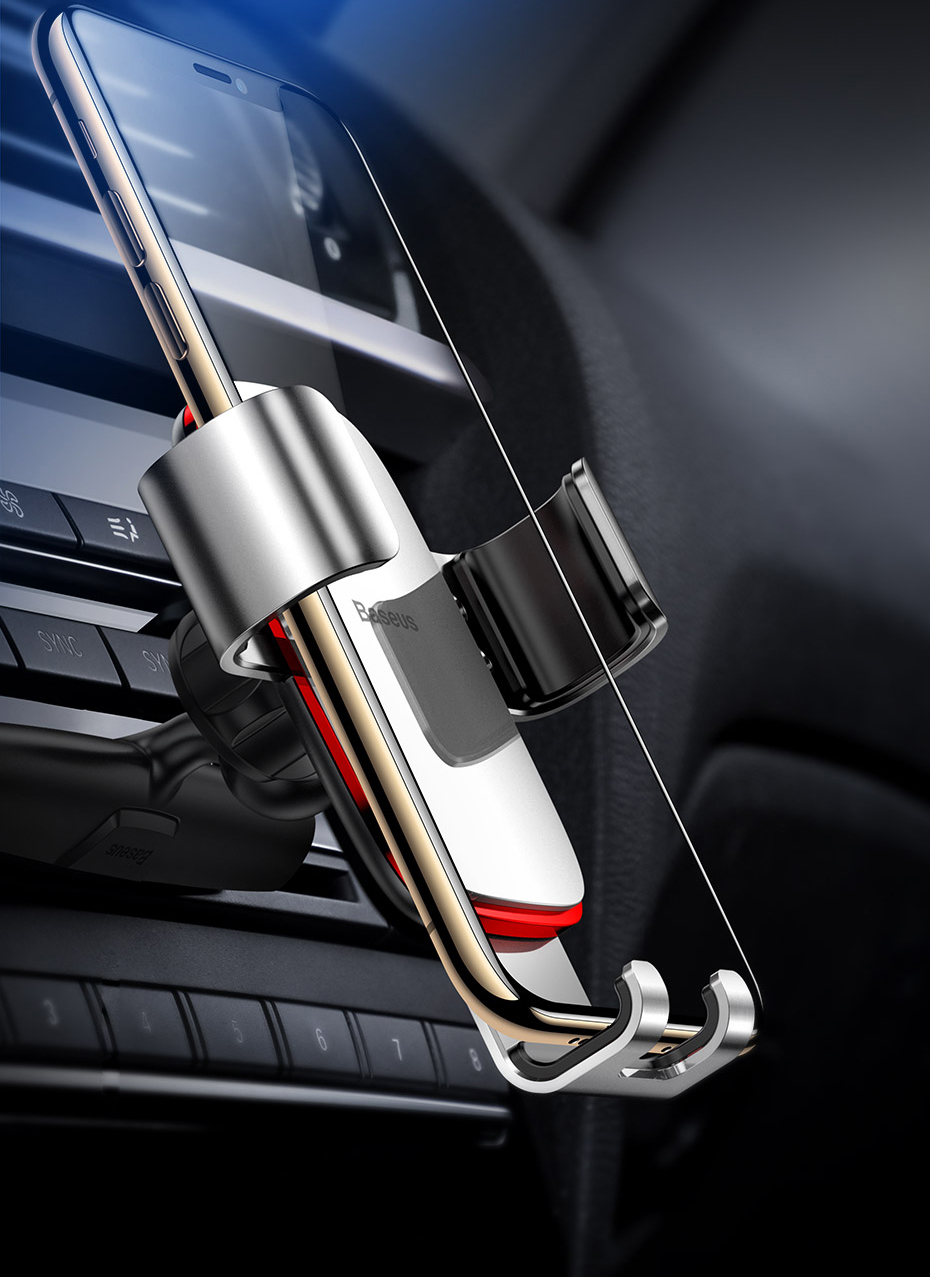 ---
Stability and precision
The mechanical sprocket is extremely precise during operation. Due to its metal construction, it is resistant to wear. During operation, it ensures the silence and stability of the handle better than ever.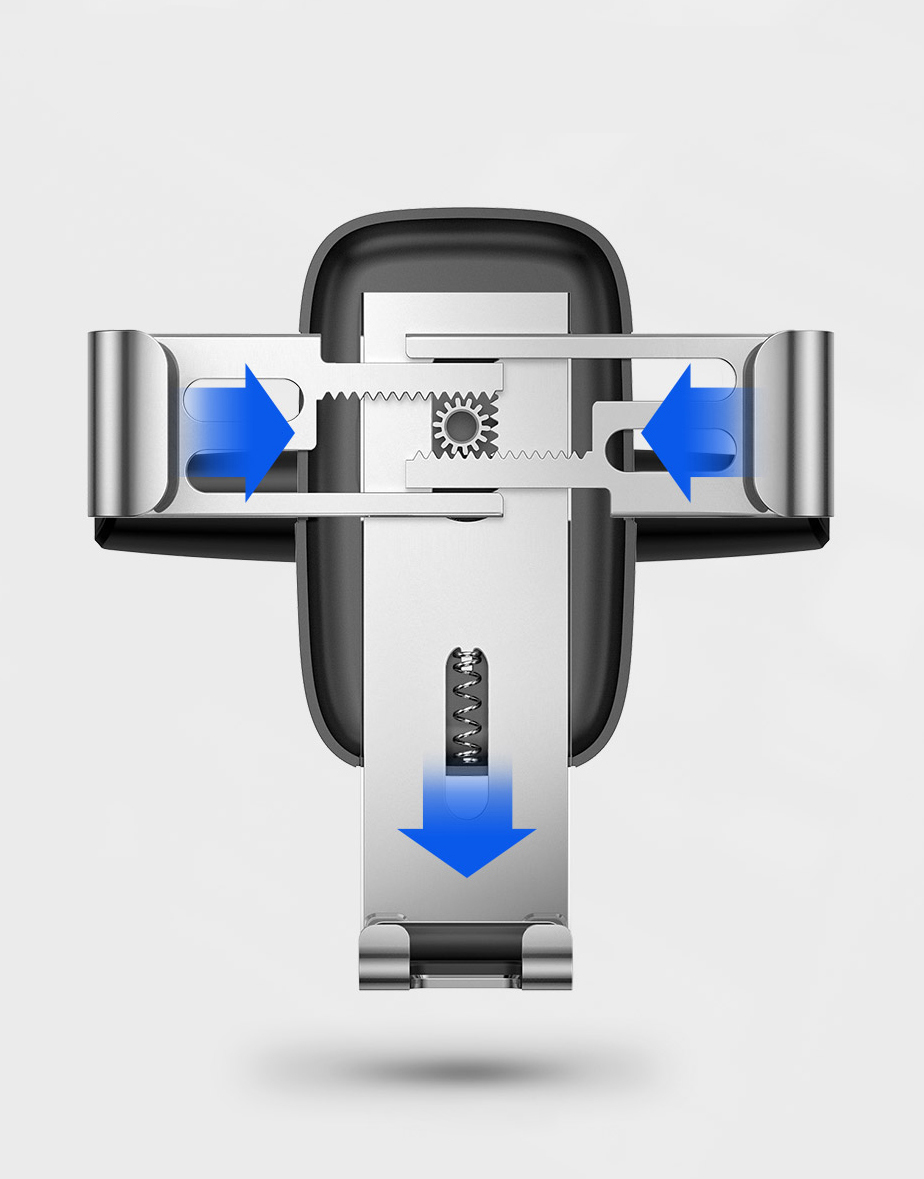 ---
Triangular protection
The device, due to its strong triple handle, ensures stability and no vibration even on the bumpiest roads. With the gravity clamp, you can operate the handle with one hand. Put the phone down and see how the device protects your smartphone under gravity. Feel the comfort and safety with the reliable Baseus holder.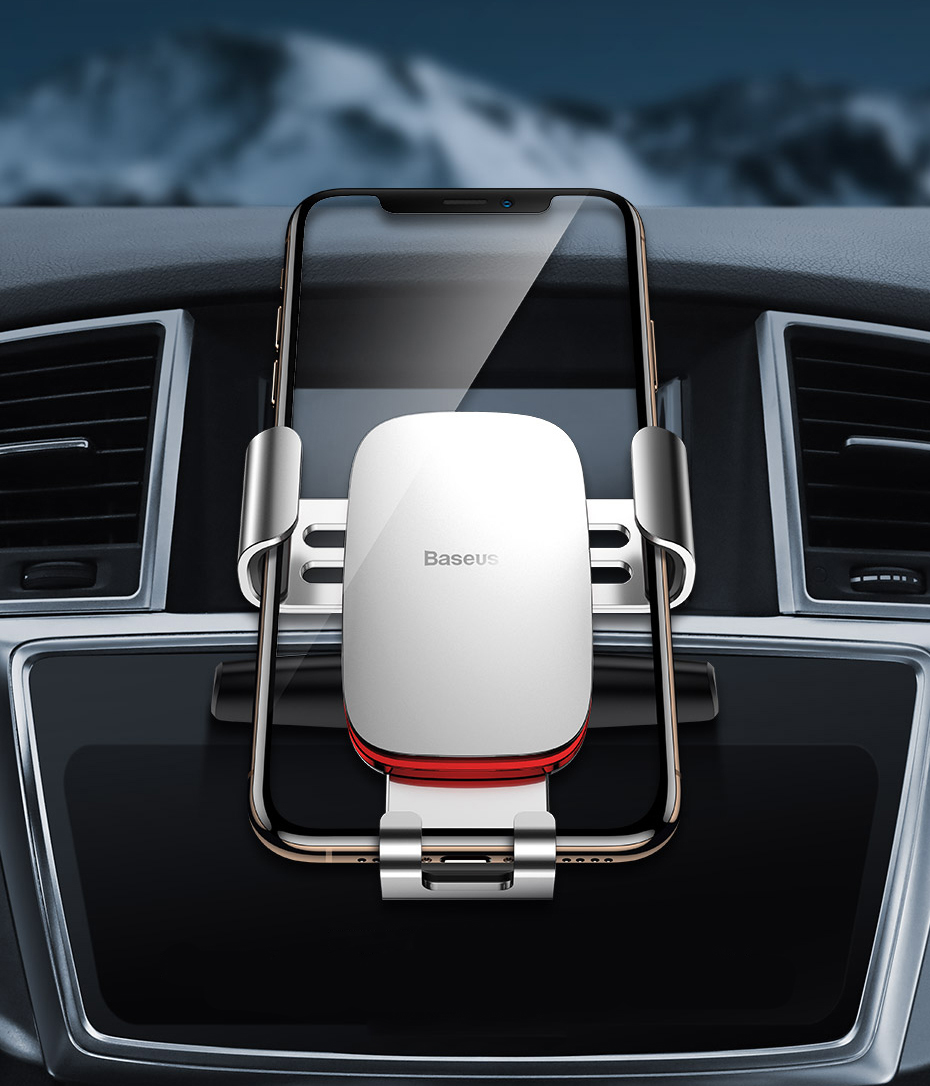 ---
Double protection
The device is safe for both the phone and the car. Improved, even thinner silicone pads ensure that the phone will not scratch even if it is inserted into the cradle without a protective housing. In addition, high-quality silicone guarantees a stable non-slip grip. Stop worrying about scratches caused by the lack of protective housing.

---
Considered solutions
The handles of the device are small and placed in places that do not block the side buttons of the smartphone. In addition, the lower terminal is designed so that you can easily connect your phone to the charger. Simple and functional solutions for increased comfort while driving. In addition, the CD slot attachment enables the use of the cradle in those cars where it is not possible to attach the cradle to the grid or glass.