Product description
Baseus 2in1 wireless charger
The wireless charger provides real comfort as it will fit two devices simultaneously. Minimalist design and materials used give a great effect and universal look. Thanks to it you can use your devices while charging, because it is safe and solid. It is made of high quality materials.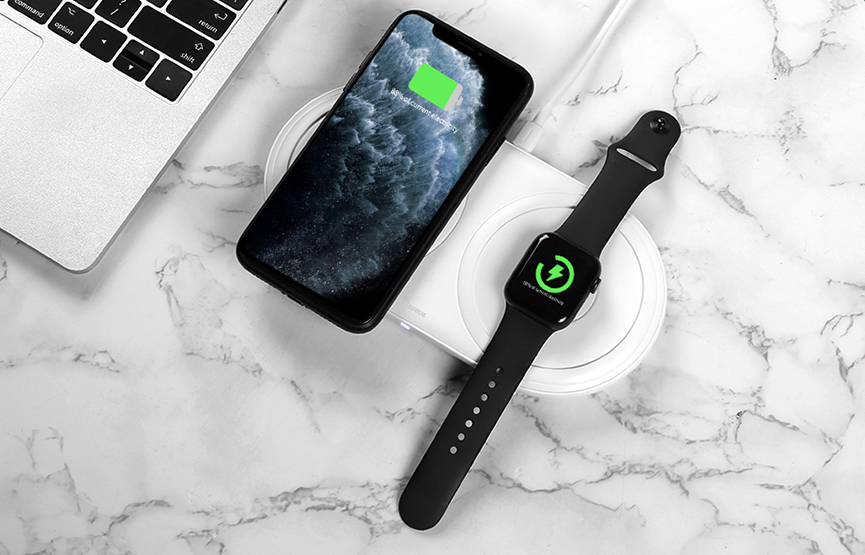 ---
Practical and safe
The charger can be fully charged in a 6 mm thick case. This is completely safe because the temperature does not rise during charging. It has an adapter with a power of 24 W which guarantees efficiency.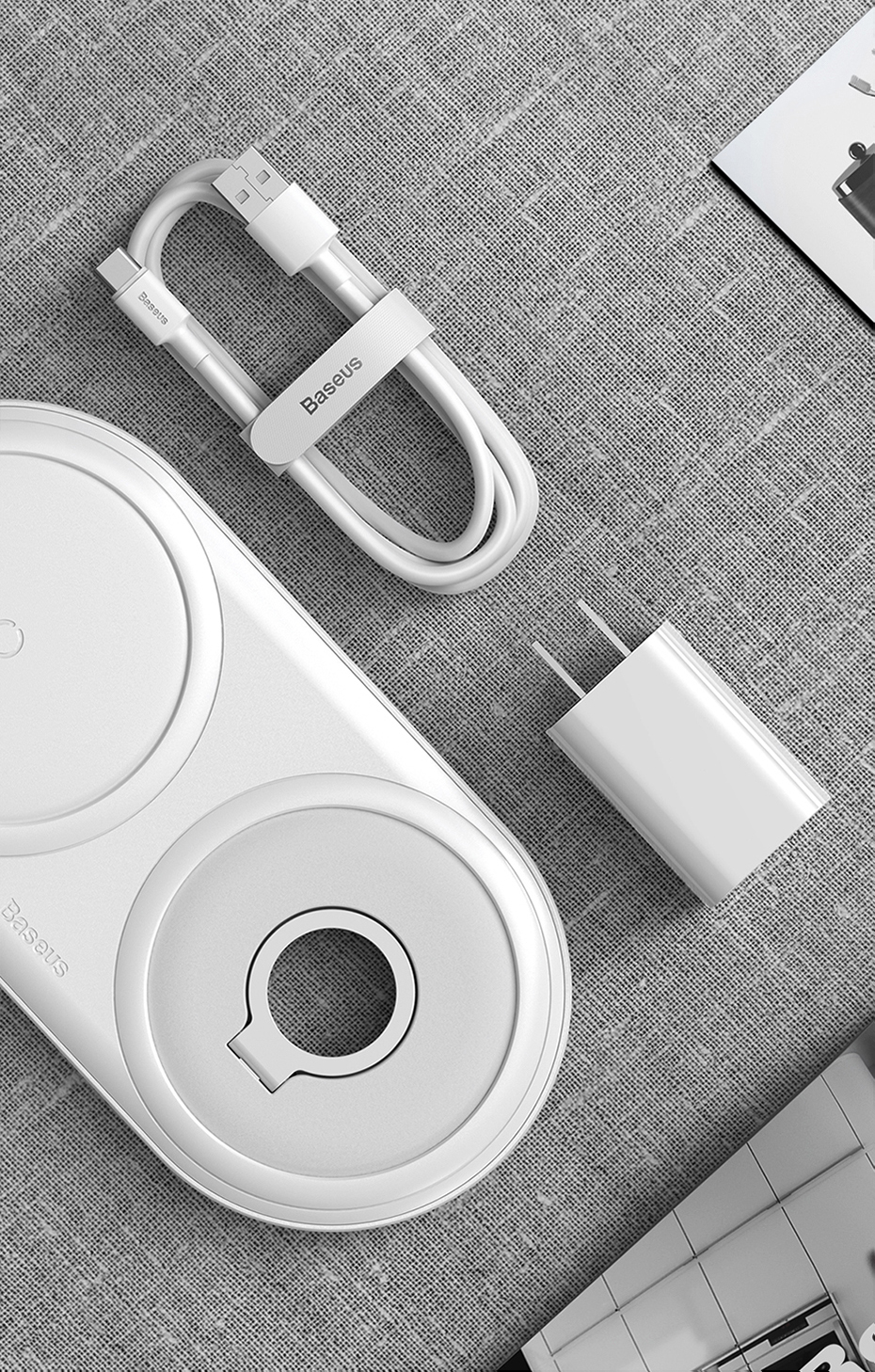 ---
Compact
With the option to retract the cable, you can keep order around you and avoid bending and tangling when you want to throw it in your bag or backpack. The silicone version makes it resistant to basic damage. It takes up very little space, so it will work not only every day, but also for all kinds of trips.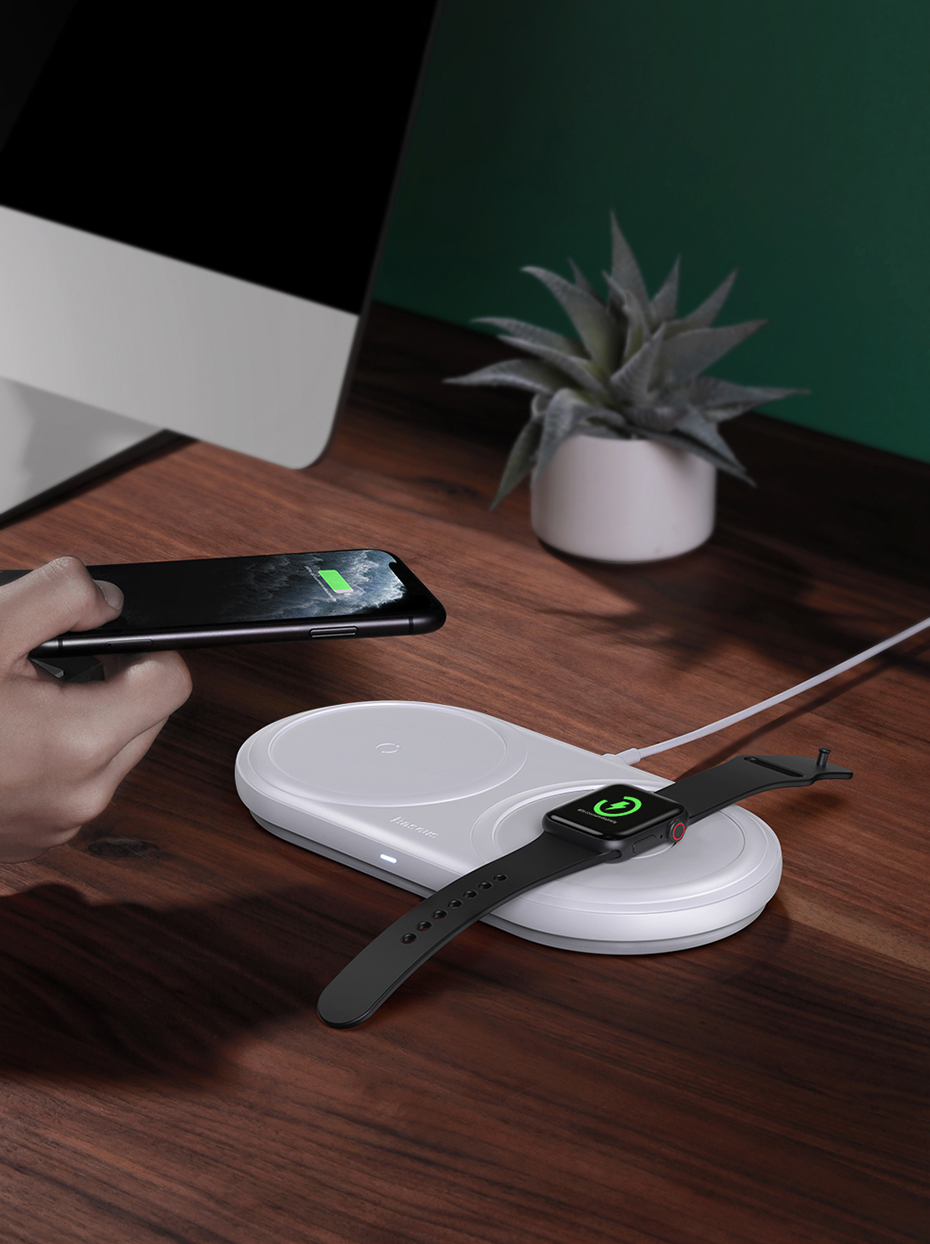 ---
Easy to use
To use all the functions offered by the Baseus mobile charger, first open the rear part and then connect the charger to the next device. Then just close the rear part and start charging.