Product description
Snel opladen
Tungsten Gold Fast Charging Data Cable is een iPhone- en iPad-kabel die het Power Delivery snellaadsysteem ondersteunt tot 20 W en compatibel is met PD18W-opladers. De kabel biedt ook een snelle gegevensoverdrachtsnelheid tot 480 Mbps, zodat zowel een snelle batterijlading als een even snelle gegevensoverdracht mogelijk is.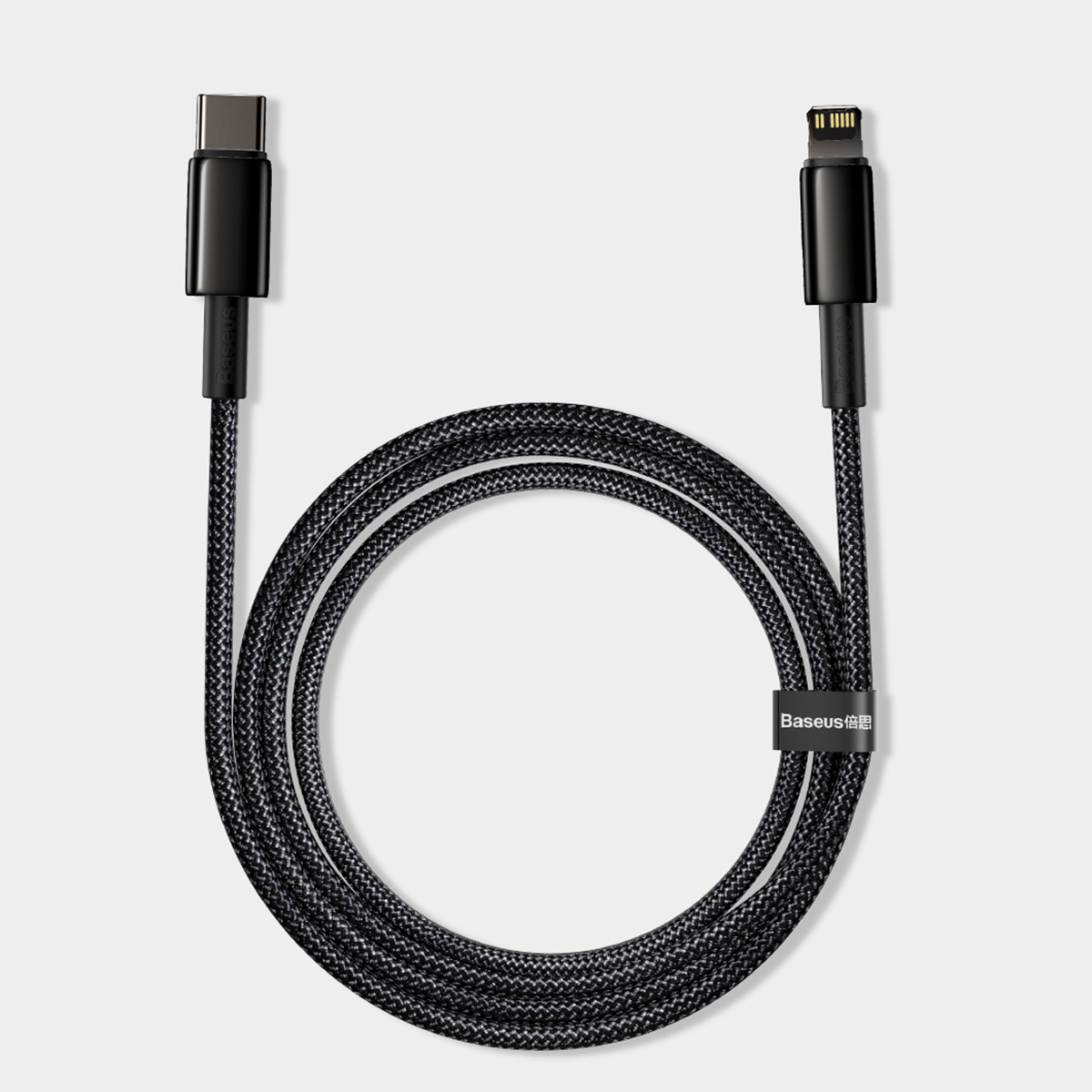 Spanningscontrole
De kabel is voorzien van een innovatieve chip die detecteert welk apparaat erop is aangesloten. Als je telefoon of tablet geen snellaadsysteem heeft, wordt er een lagere spanning toegepast, waardoor het opladen veilig is. Intelligente apparaatdetectie zorgt voor een snel maar ook veilig gebruik van de kabel, ongeacht het Apple-productmodel dat u heeft.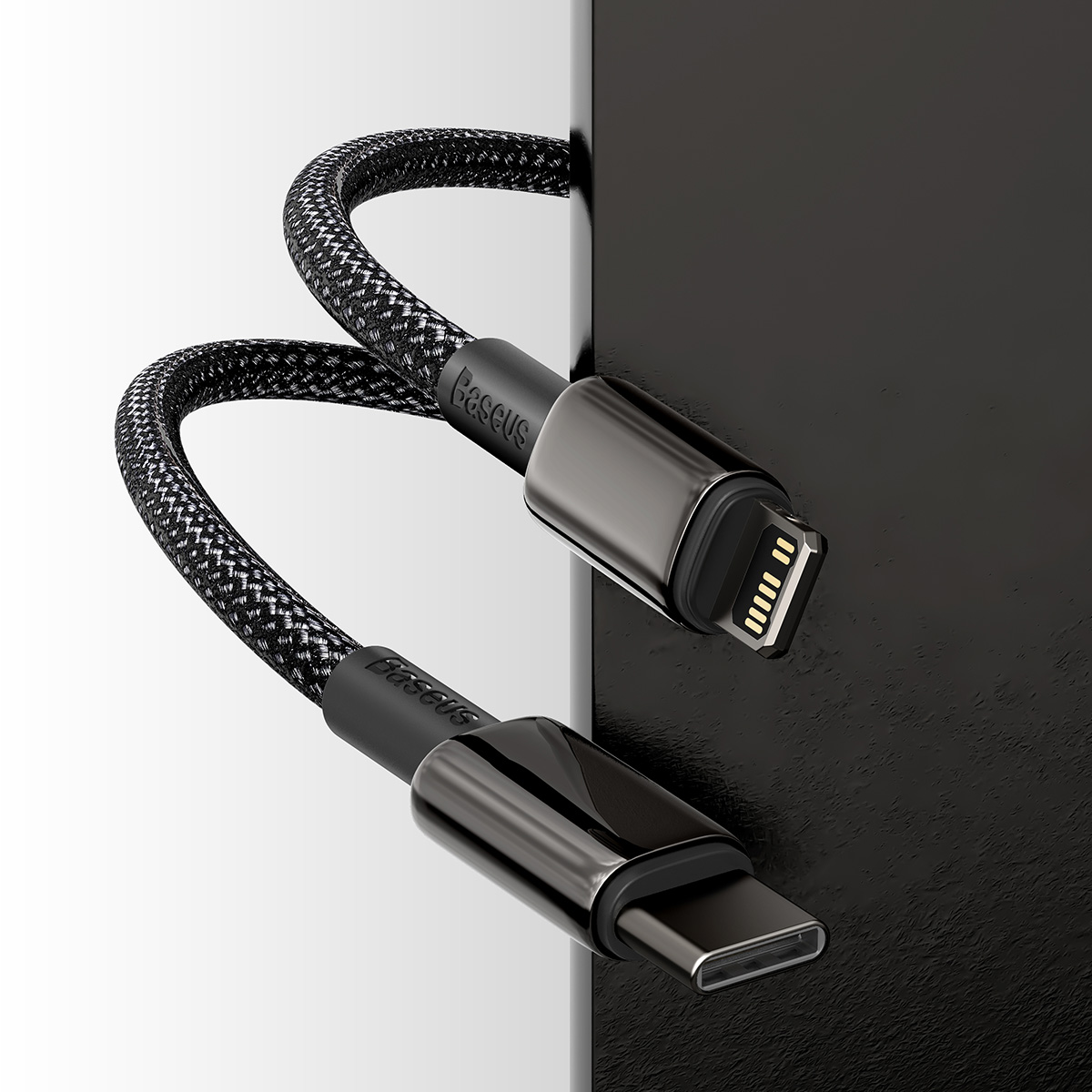 Sterk en duurzaam
De kabel is extreem duurzaam, dankzij het gebruik van hoogwaardige materialen en moderne oplossingen. De kern bestaat uit vijf koperen banden, die zorgen voor een snelle datatransmissie. Aan de buitenkant wordt de kabel beschermd door een extreem duurzame nylonvezel, die niet alleen beschadiging, maar ook verstrikking voorkomt. Het uiteinde van de kabel is gemaakt van een duurzame zinklegering, waardoor deze niet verkleurt of roest en tegelijkertijd een uitzonderlijk stijlvolle uitstraling geeft.