Product description
Car charger with two USB ports
Compact car charger, allows you to charge two devices at the same time without worrying about slow charging. It provides quick charging with 4.8A. Made of high-quality aluminum, it is resistant to scratches and minor mechanical damage.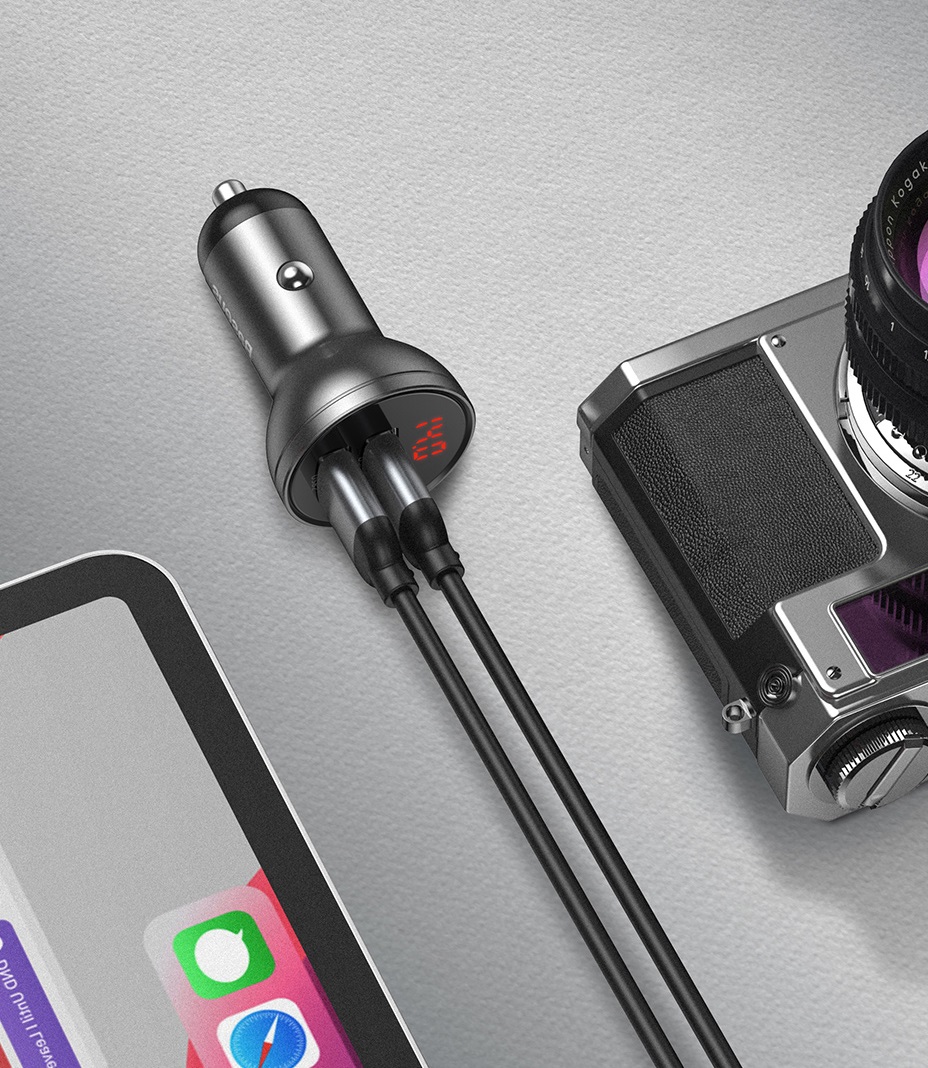 ---
Two USB ports 
The charger has two USB ports, allowing you to charge two devices simultaneously. Each port supports 2.4 A charging, even if two devices are connected at the same time.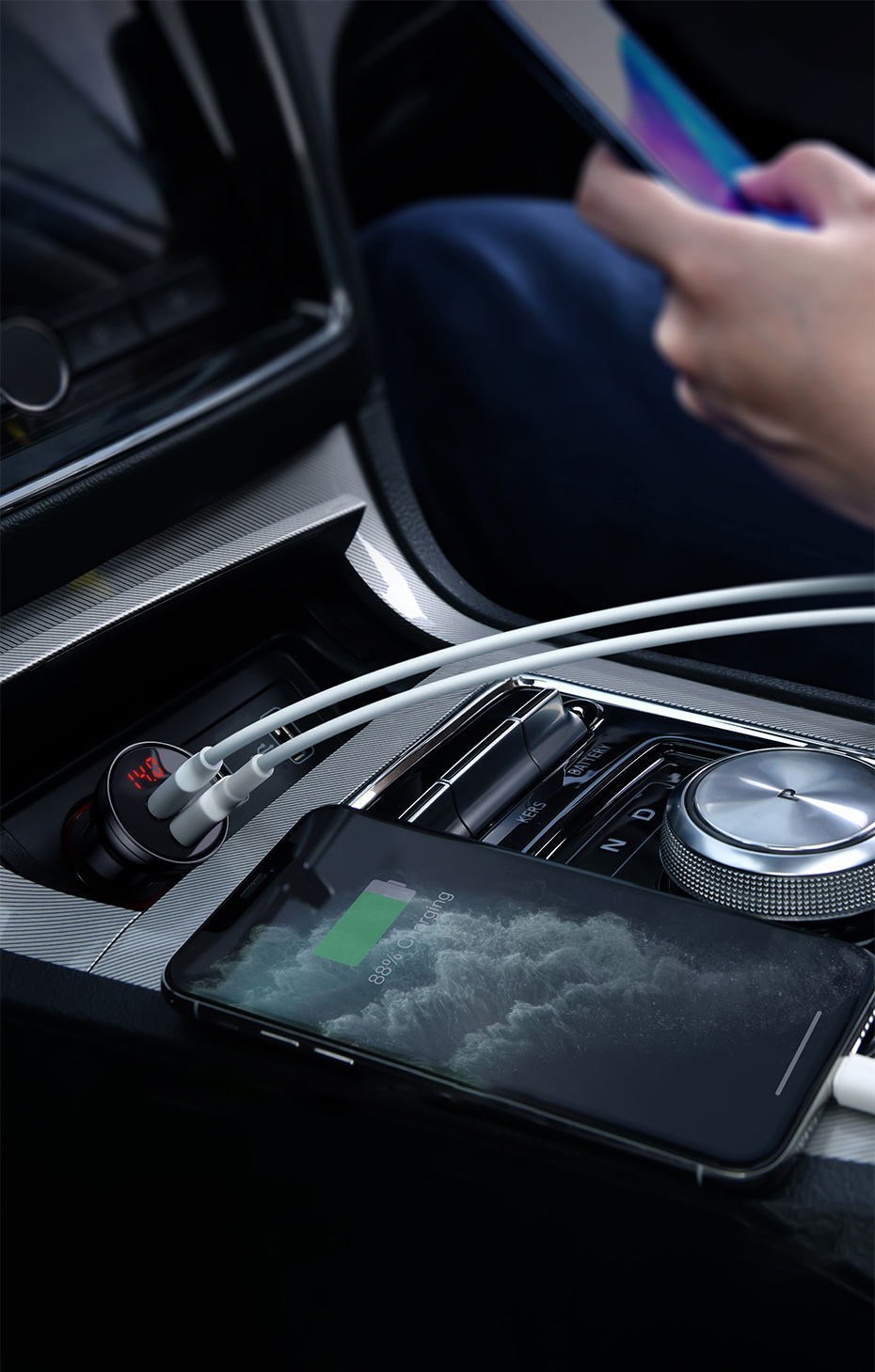 ---
Stable even on a very bumpy road
The charger is deeply embedded in the lighter port so that it does not fall off when driving on bumpy roads or when braking heavily.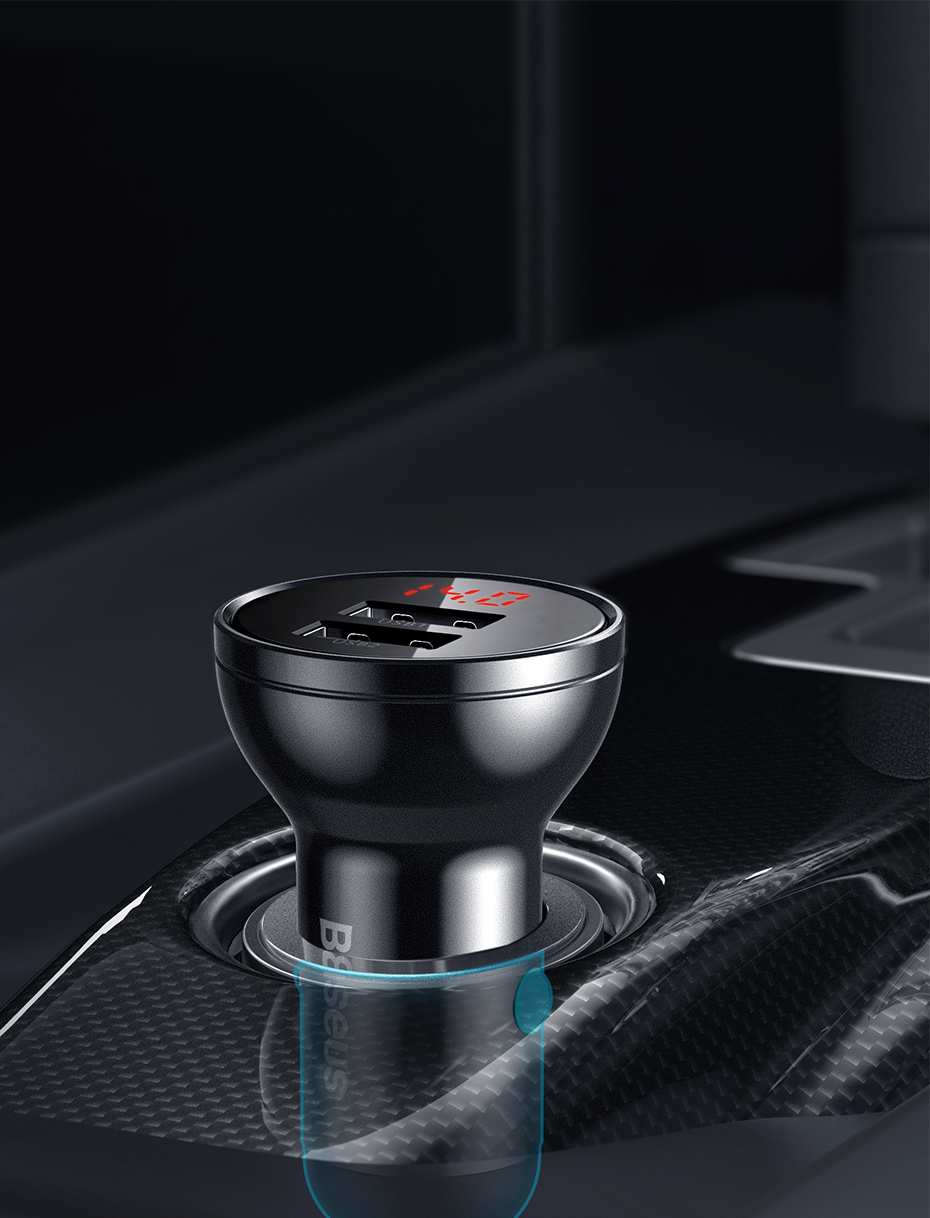 ---
Safely usage
The Baseus car charger has a number of protections against overvoltages and current surges, as well as against short circuits and overheating. This allows you to be safe with your equipment on any journey.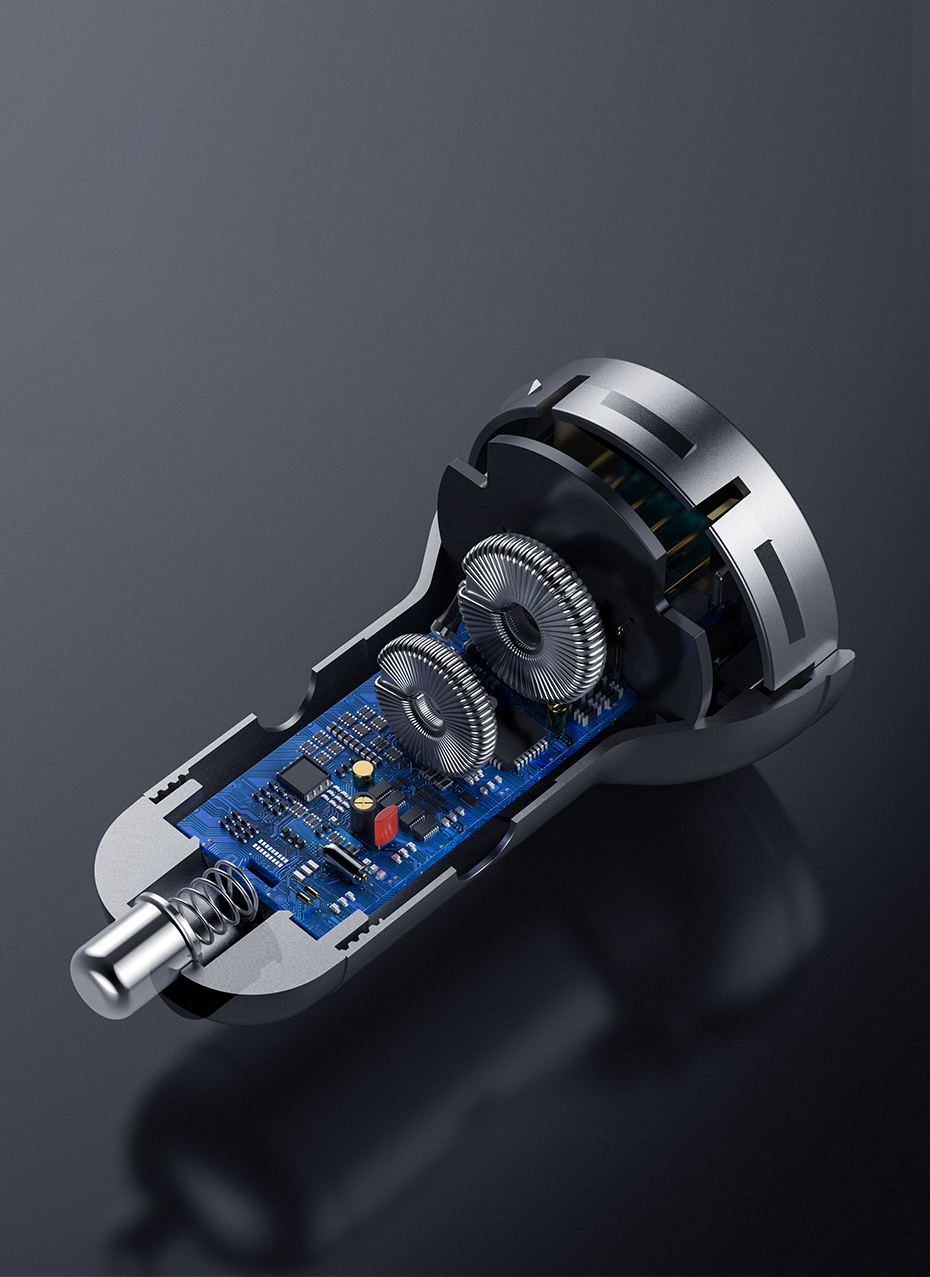 ---
Intelligent display
The charger has an intelligent display that shows how much power your devices are charged. It also monitors your battery voltage so you can control it.