Product description
Expand the possibilities
The Multifunctional Netbook Docking Station gives you access to all the ports you may be missing on a daily basis. Plug in with a USB-C cable and enjoy the smart extension to your heart's content.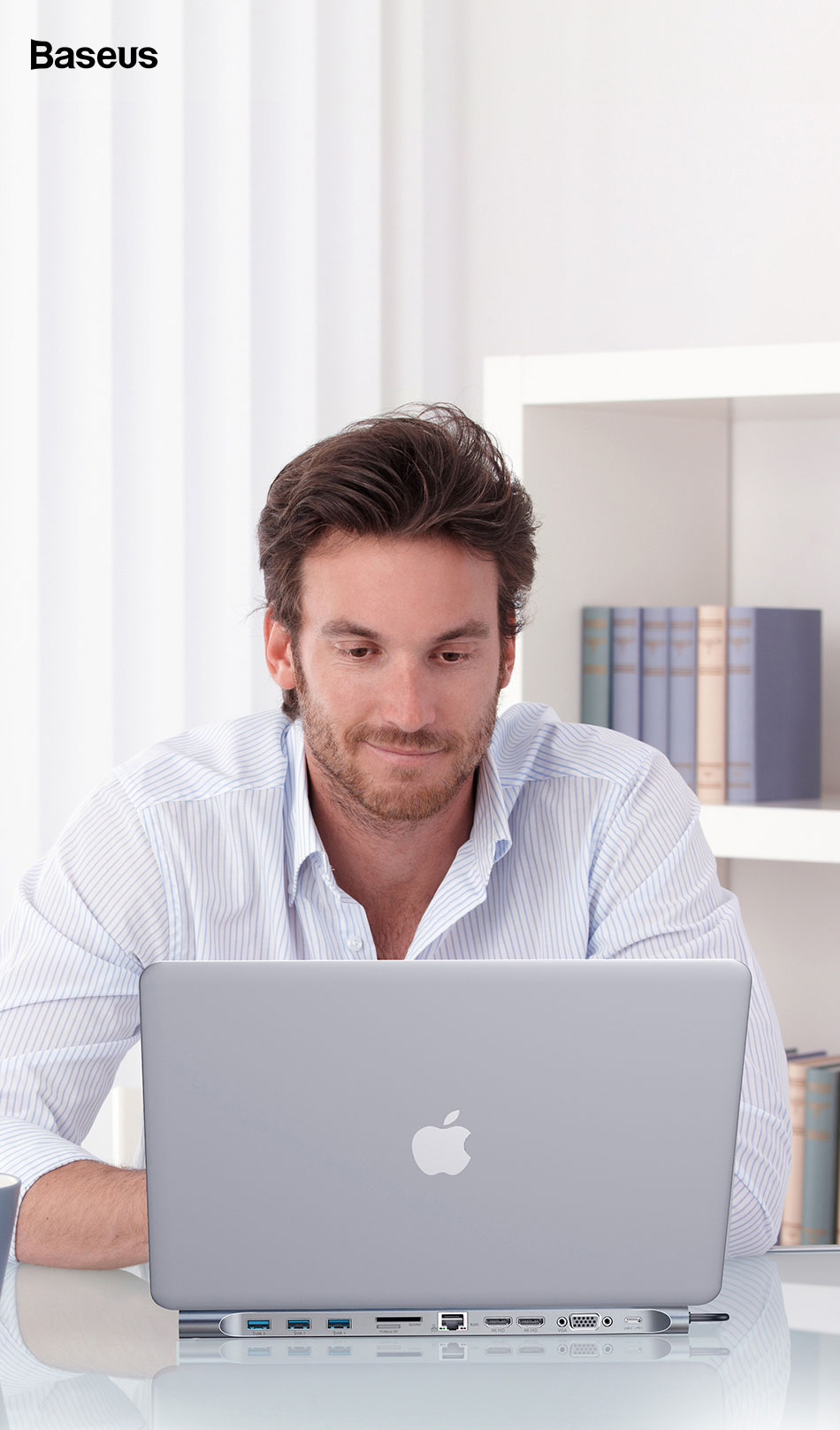 ---
Multifunctionality
The device has eleven ports: 3 USB 3.0, SD and Micro SD card reader, 2 HDMI cable outputs, RJ45 network cable input, VGA output, USB-C (PD) and 3.5 mm audio port.
---
The highest quality image
With the VGA port you can connect your notebook to the projector, which effectively improves the quality of your business meetings. Two HDMI inputs support up to two devices in 1080P resolution.
---
You don't lose anything
With the USB-C (PD) input, you can connect the station to a power supply, so your notebook has a continuous 60W of power.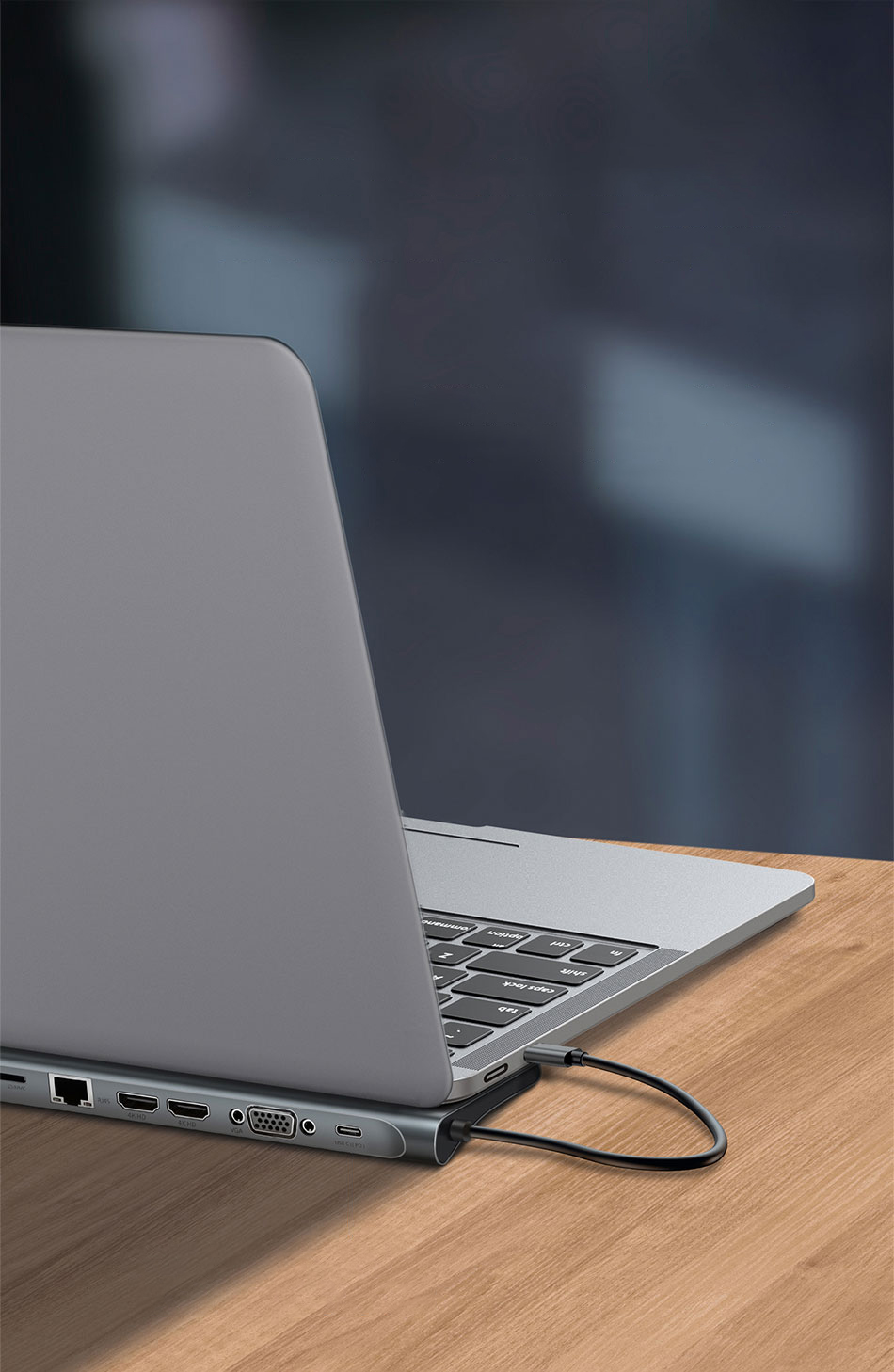 ---
Effective protection
The device is equipped with a chip that provides intelligent operation and protection against random events such as short circuit or overvoltage