Product description
UGREEN High-quality USB switch

The UGREEN switch is a functional adapter with as many as four USB 2.0 inputs and two USB terminals, allowing you to connect the adapter to two different devices. It allows you to share access to four USB devices between two computers. The ideal solution for people who need to share USB devices between two computers.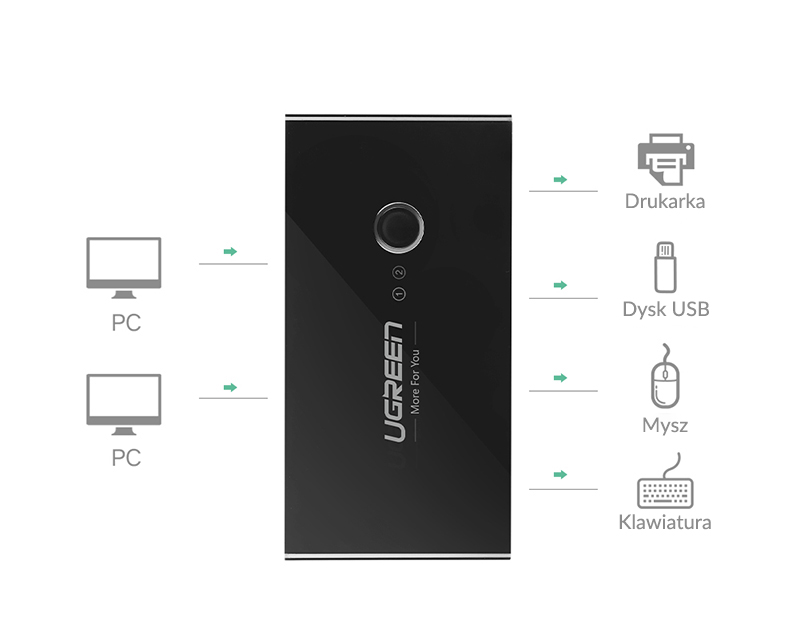 ---
Efficient control and multifunctionality
With the ability to manage files from two computers simultaneously, you can easily and quickly control them between devices. The adapter gives you the possibility to connect all devices and storage media with a USB connector.