Product description
UGREEN CM445-audioadapter
Met de adapter sluit je tegelijkertijd een koptelefoon en een microfoon aan op een apparaat met een USB-C poort. De twee poorten zijn intuïtief gelabeld met hoofdtelefoon- en microfoonpictogrammen, zodat je geen problemen hebt om je accessoire aan te sluiten.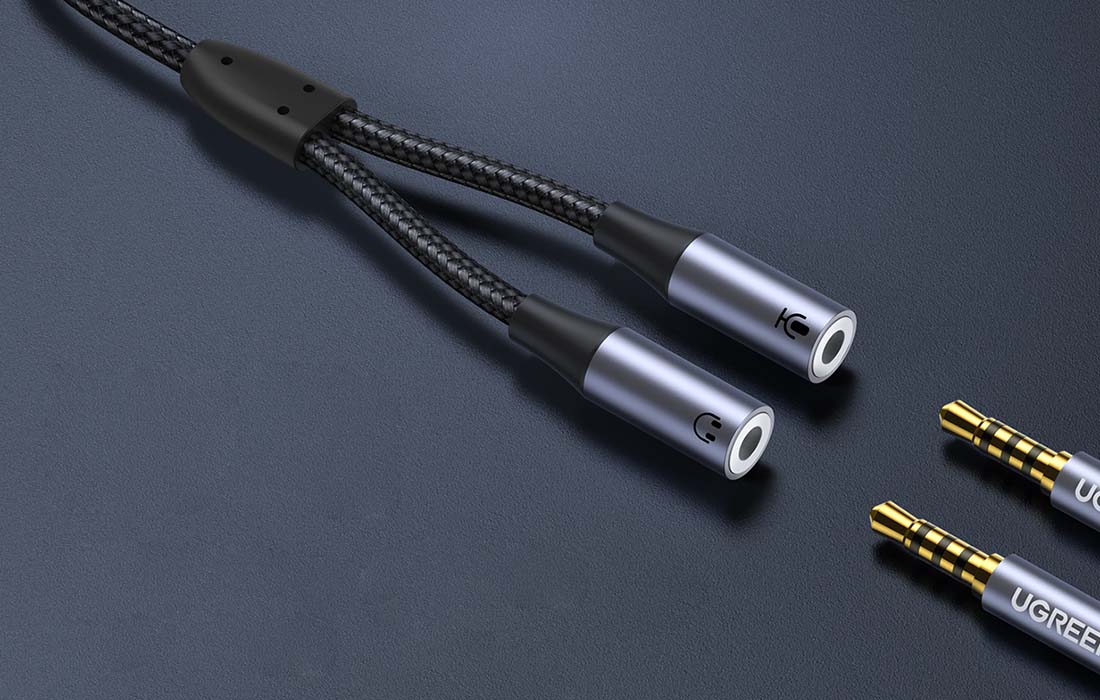 Luister naar muziek, bel
Met CM445 kunt u gemakkelijk gesprekken voeren met uw dierbaren, mensen op het werk of met andere spelers terwijl u een game speelt. Met de adapter kunt u een hoofdtelefoon en microfoon aansluiten dankzij 2 mini-jack 3,5 mm-poorten. Geniet van de mogelijkheden die UGREEN biedt.
Compatibel
Dit is niet het einde van de voordelen van CM445. Het product is compatibel met apparaten zoals smartphones, tablets of laptops met iOS- en Android-besturingssystemen. De adapter maakt verbinding met bijvoorbeeld iPad Air, Samsung Note 9 of Huawei Mate 40 Pro.