Product description
Increase the functionality of your C port with the UGREEN adapter. The device has 2 USB 3.0 inputs, PD port, 4K HDMI input, and SD and micro SD card, readers.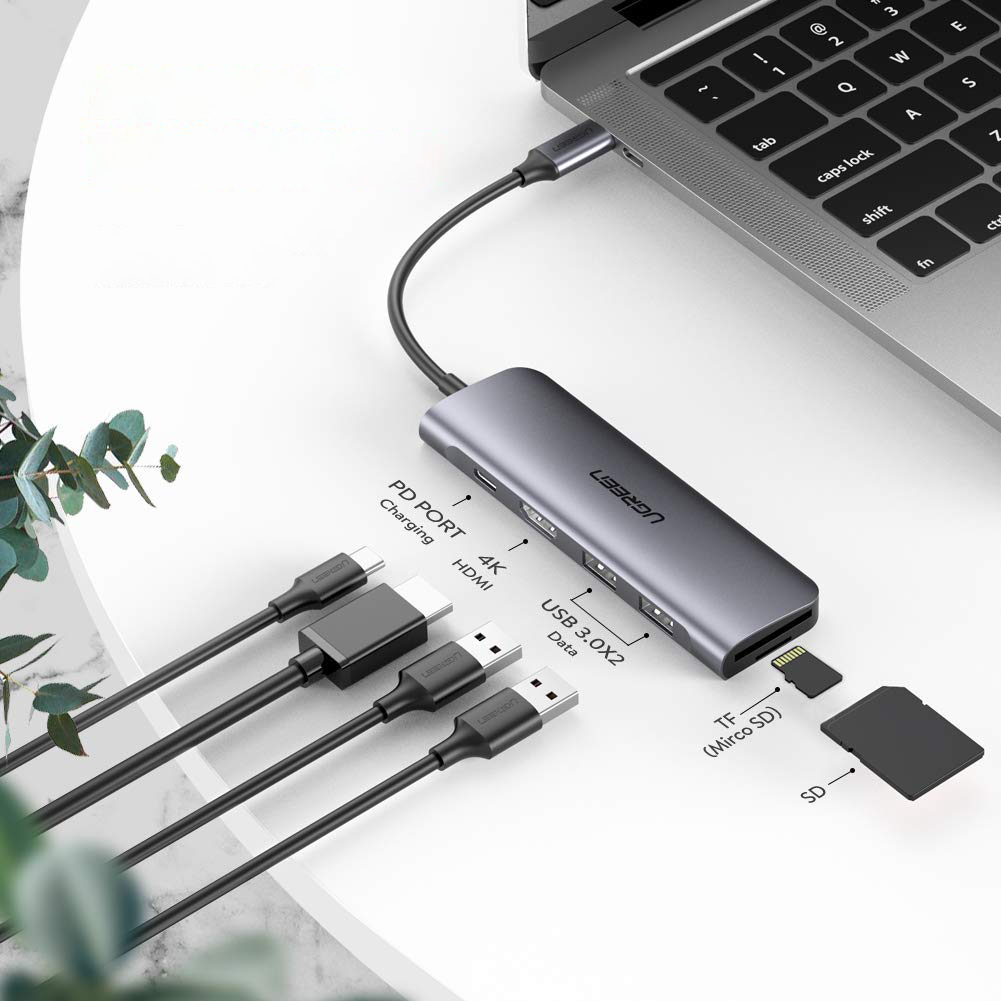 ---
The device works with most modern devices available on the market equipped with a USB-C port, among others with: Apple MacBook, Huawei MateBook, Samsung S10, Dell XPS15, Microsoft Surface Go.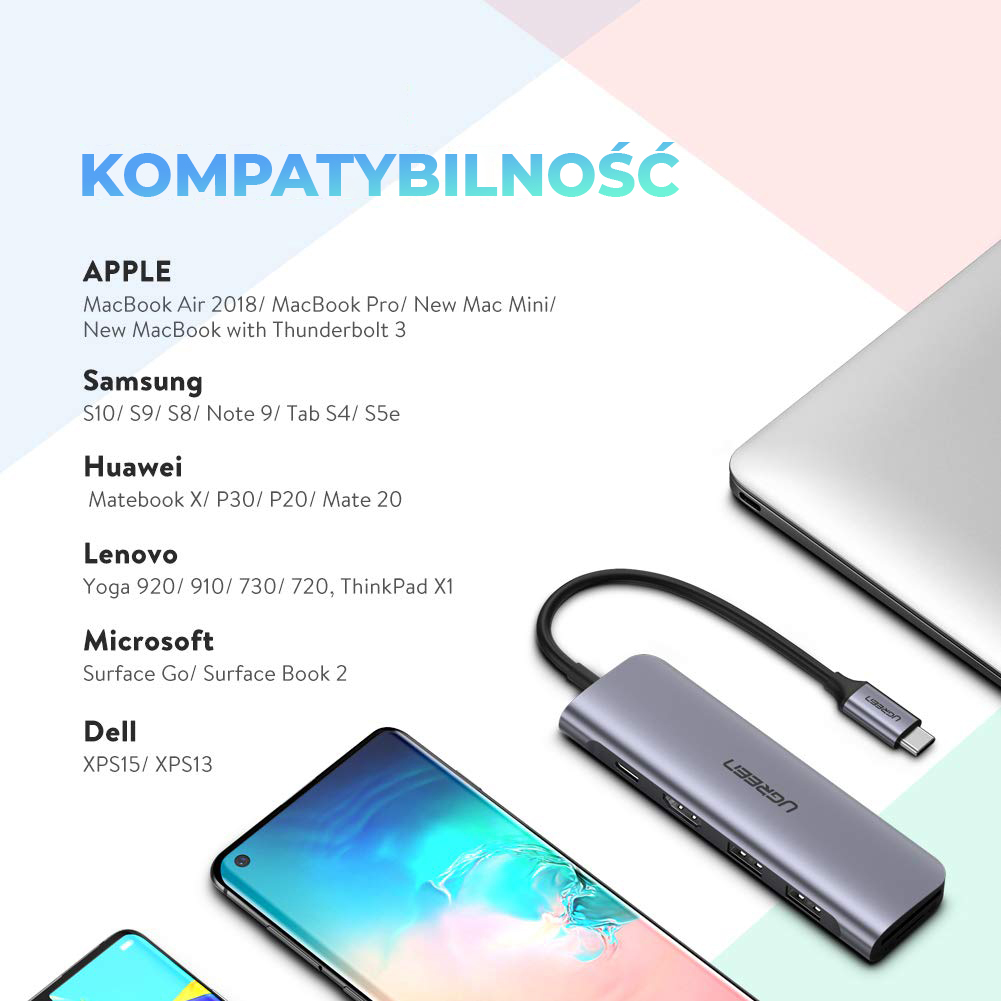 ---
We don't need any additional drivers. Simply connect an accessory to the device and we can start working immediately. You can use the SD card and micro SD card simultaneously.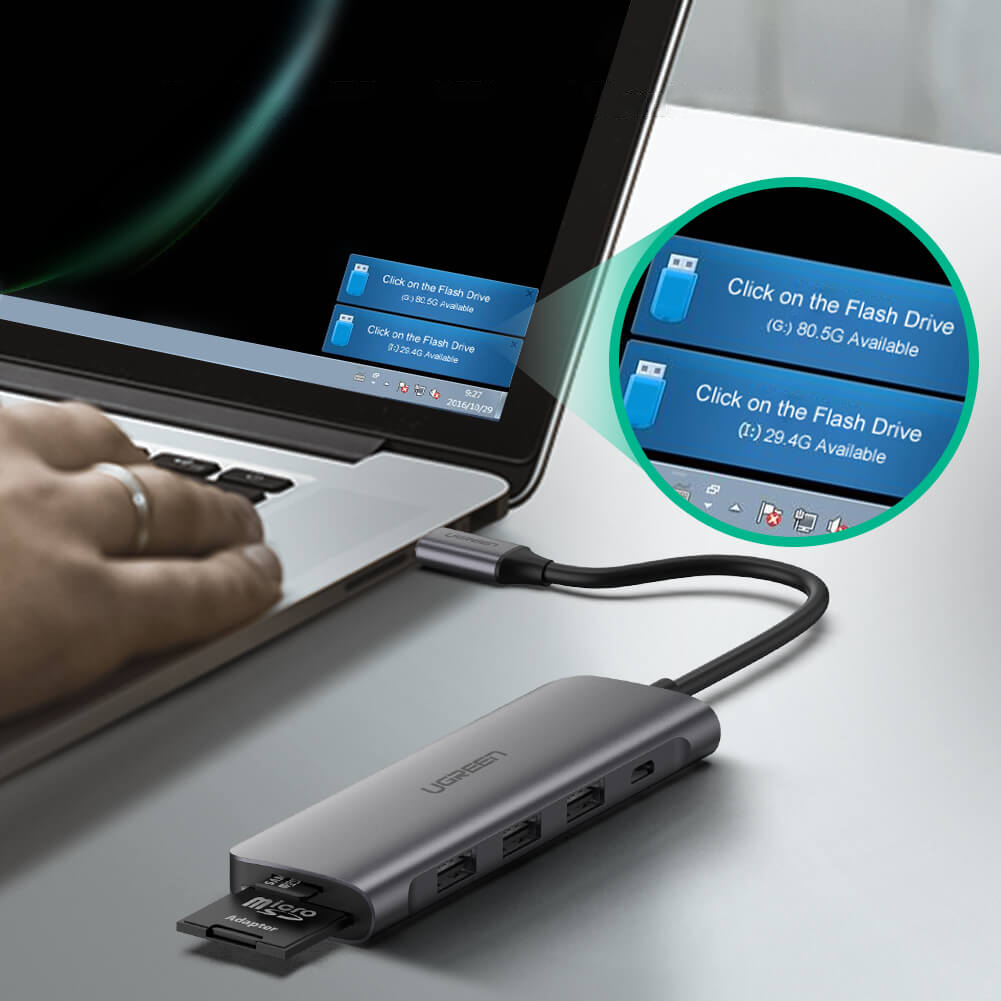 ---
The device has a number of protections to prevent unexpected situations such as short circuit, overload, or overvoltage. Reliable protection anytime, anywhere.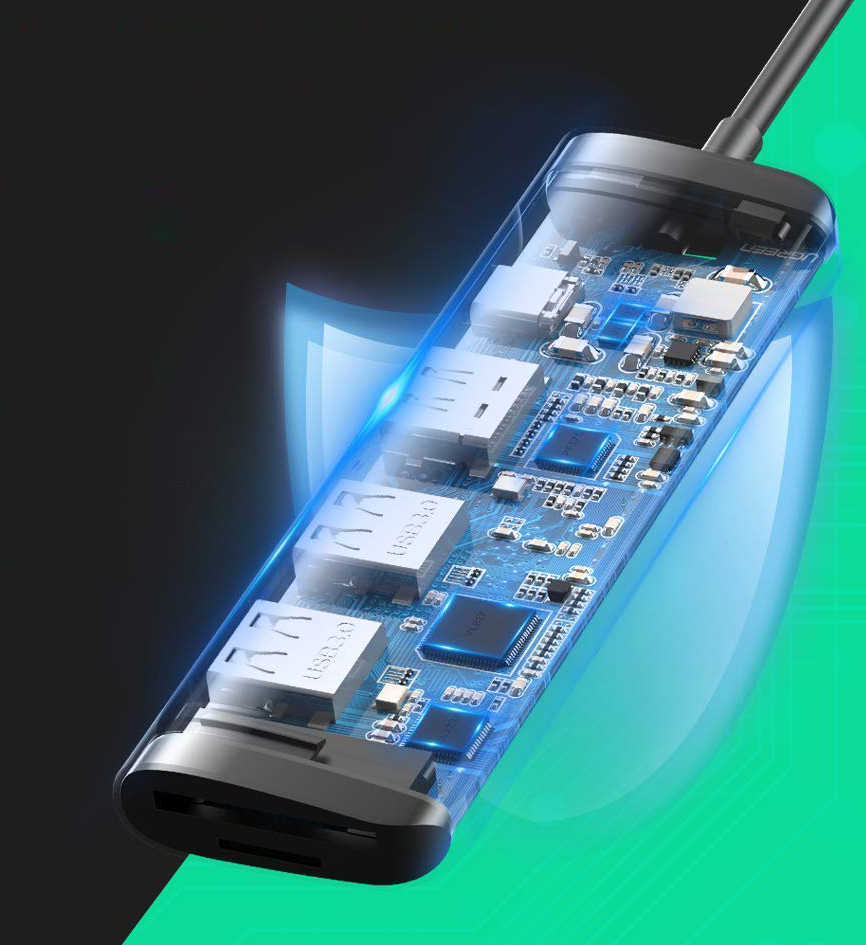 ---
You no longer need a computer to share your camera photos. Just plug the adapter into your smartphone and enjoy sharing them with the world.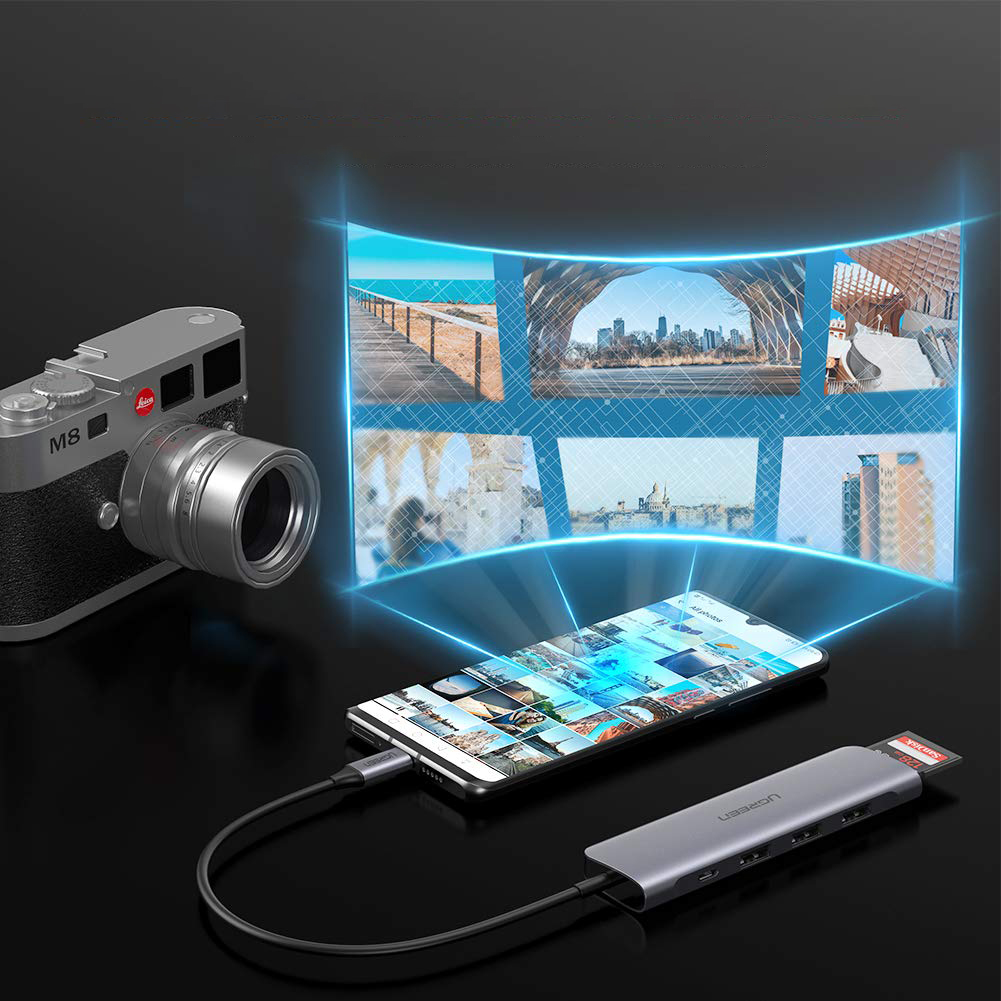 ---
The device is able to transmit 100W of current. You don't have to worry that you won't be able to power your Macbook with other features of the adapter.