Baseus angle USB-C to USB-C cable
Baseus brand cable guarantees 100W PD fast charging and 480Mbps data transmission. The 90° angled design makes it easy to use your device while it's charging, the blue indicator signals the power renewal process and allows you to quickly locate the cable after dark.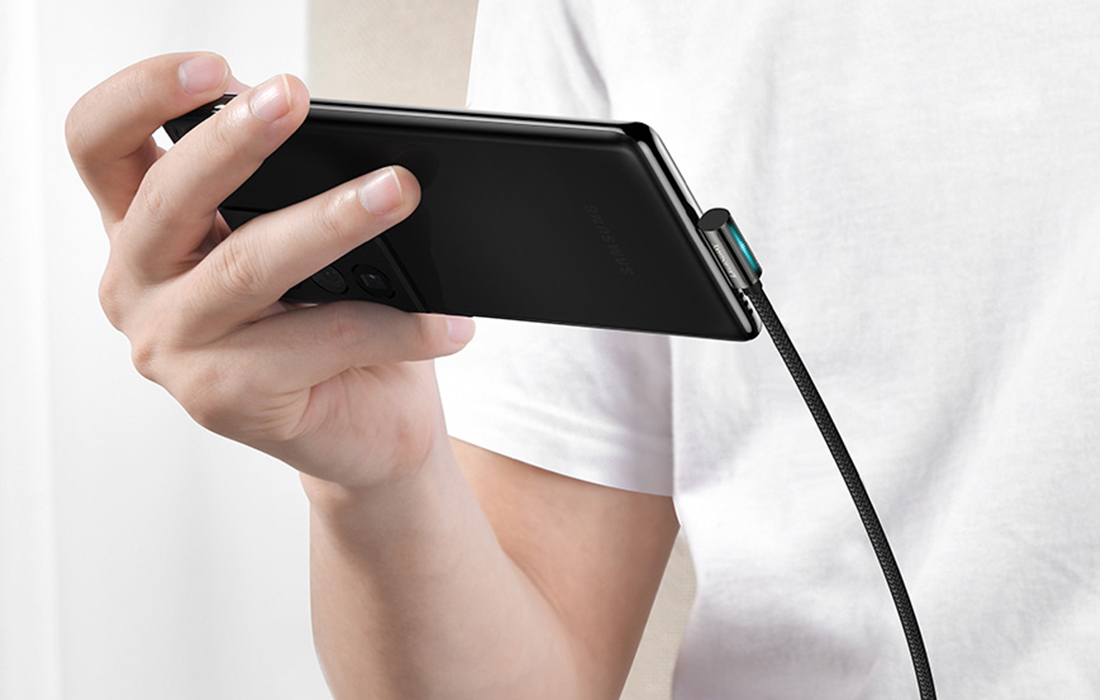 Fast charging
Baseus CACS000703 will instantly charge devices such as your phone, laptop, tablet or gaming console. Samsung S21 Ultra will be fully charged in 70 min, and Xiaomi Redmi K40 – in just 40 min! While the battery of your laptop will be refreshed in 2 hours. In addition, the unique design of the product will not interfere with the use of a mouse or keyboard.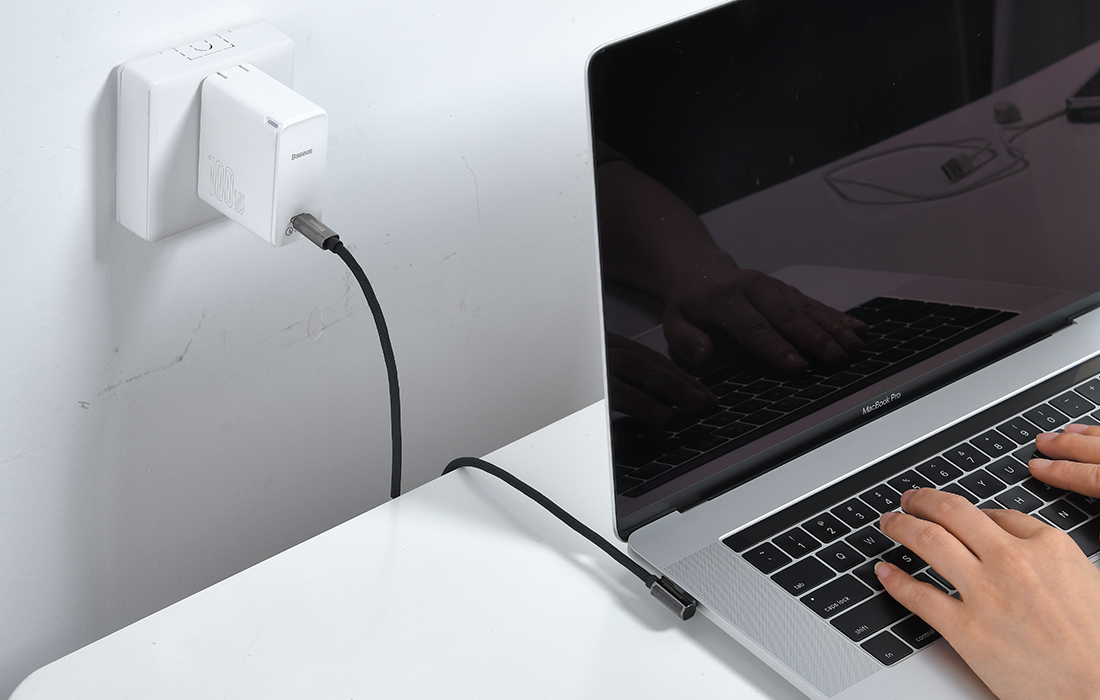 480Mbps data transmission
The cable will also help you transfer files quickly. The transmission speed is 480Mbps. Don't wait for your phone to charge! With CACS000703, you can charge your device and transfer data at the same time.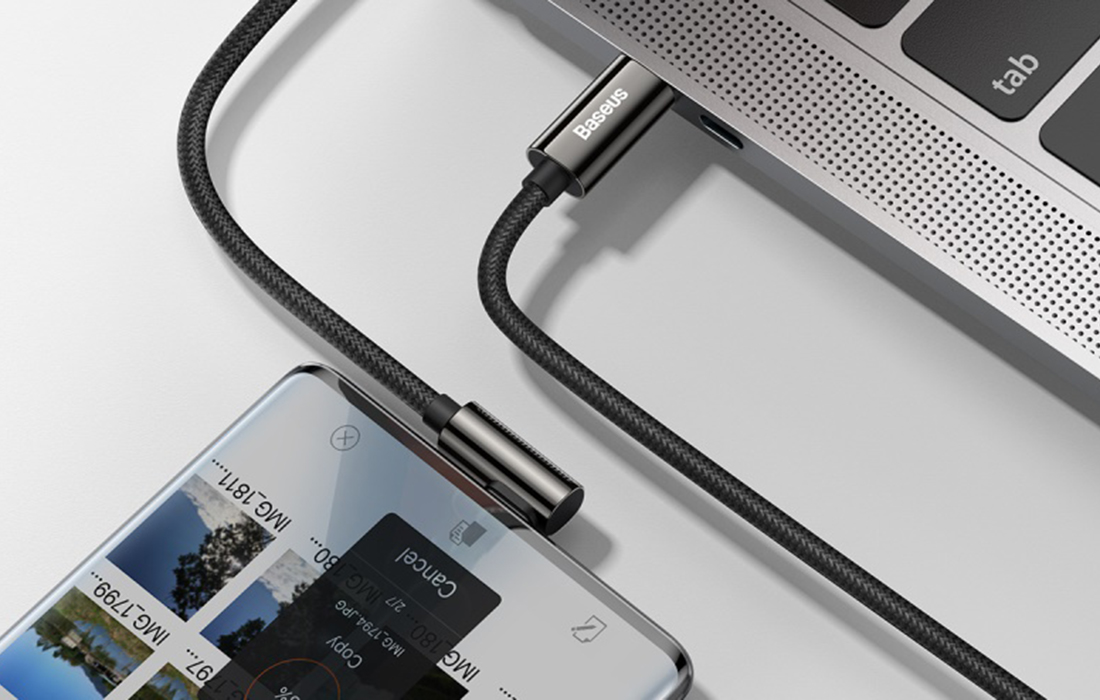 Comfort of use
While charging your phone, you can still use your device comfortably. This is ensured by the 90° design of the product. Now the cable will not block your movements during your favorite games! In addition, the product has undergone multiple tests and is designed to fit your phone's port, so you can easily connect and disconnect it.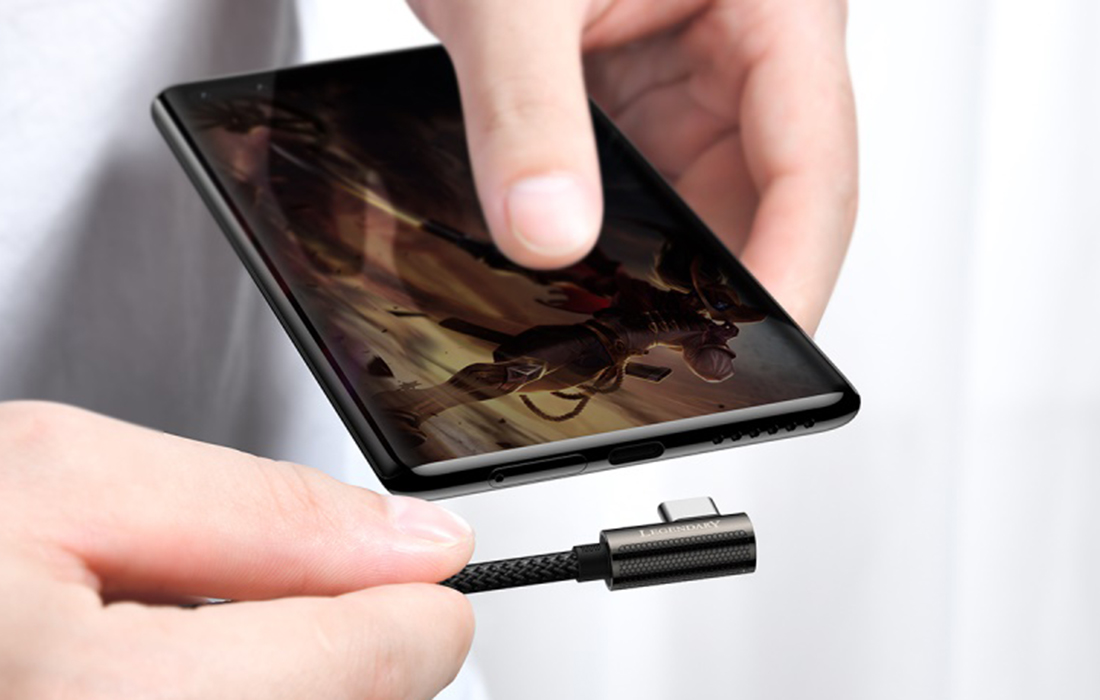 It will serve you for a long time
The reinforced copper wires are responsible for good conductivity, but also provide stable and fast charging with 100W power. The zinc alloy tip is scratch and oxidation resistant, and the nylon finish ensures durability.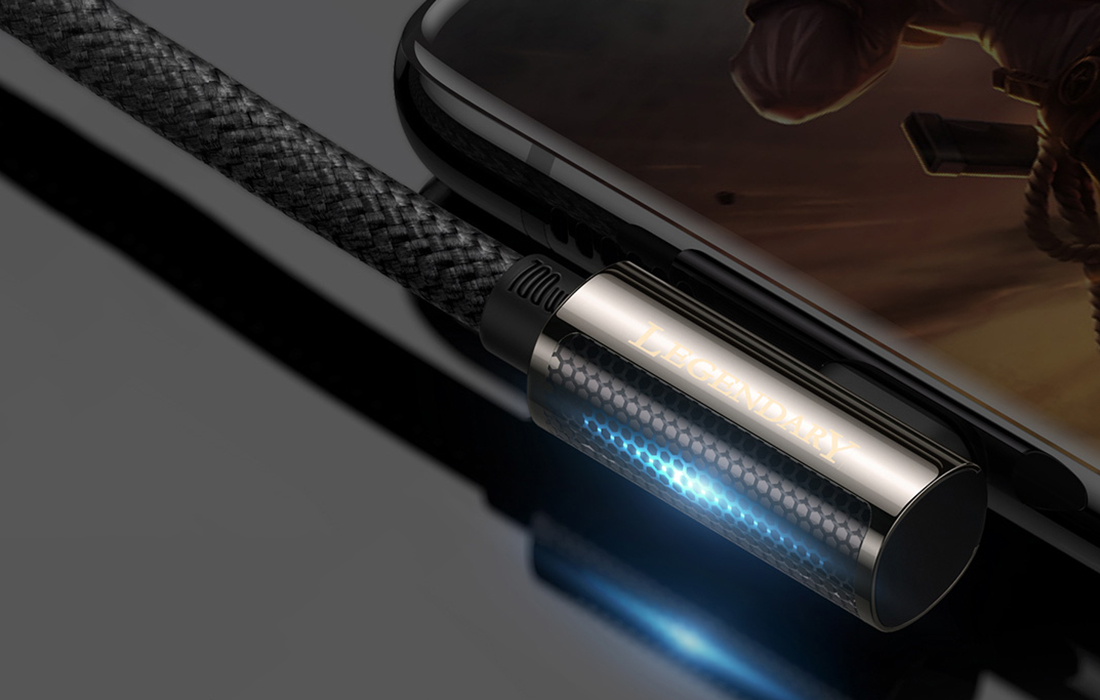 Safety
Intelligent chips monitor the charging process and automatically adjust the current and voltage to your device's battery. This ensures that your device is protected from damage.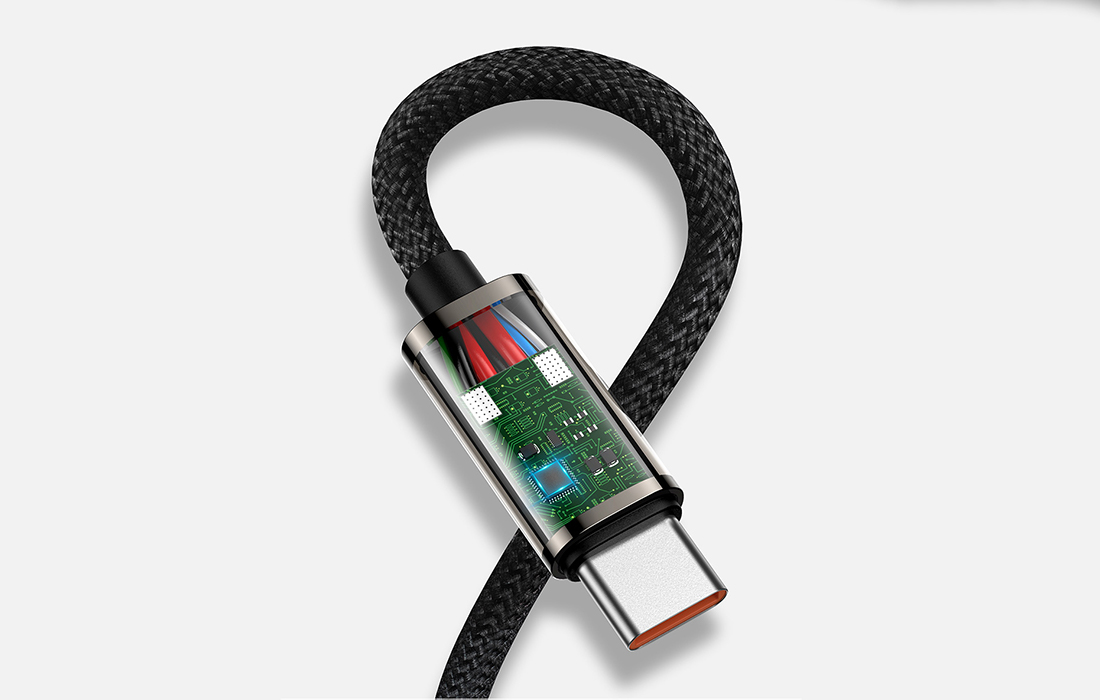 Compatible
Don't worry about compatibility issues! The list of devices that work with CACS000703 is long. With Baseus cable you will charge smartphones such as Huawei, Xiaomi, Samsung, etc., but also iPad, Nintendo Switch and laptops from Apple, Huawei, Xiomi, Dell, Lenovo or HP.