VGA UGREEN 40254 VGA manifold – freedom of use
High quality VGA UGREEN 40254 VGA splitter allows you to split the signal into 2 monitors, displays or projectors. Supporting a resolution of 1920×1440, it will delight you with its excellent quality. The Plug&Play system makes it much easier to operate the device, and the ABS housing increases its durability.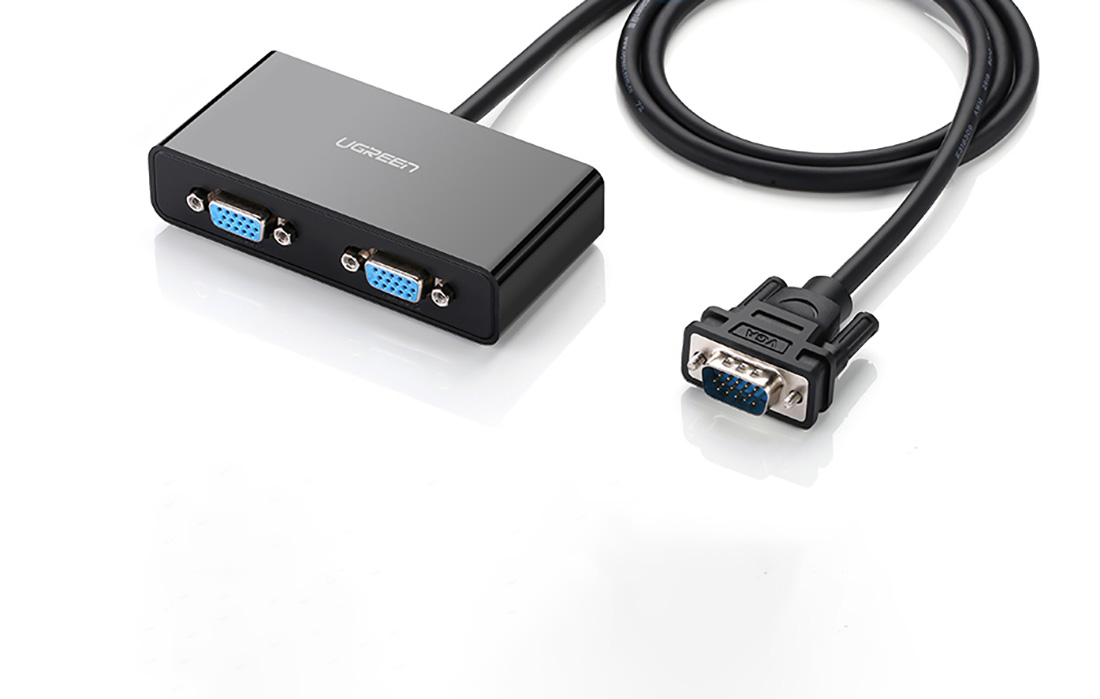 ---
Impressive compatibility
Wide compatibility makes the UGREEN 40254 manifold extremely versatile. Its input connector fits, among others, to computers, laptops and consoles. In turn, the output connector can be easily connected to a projector, monitor or display.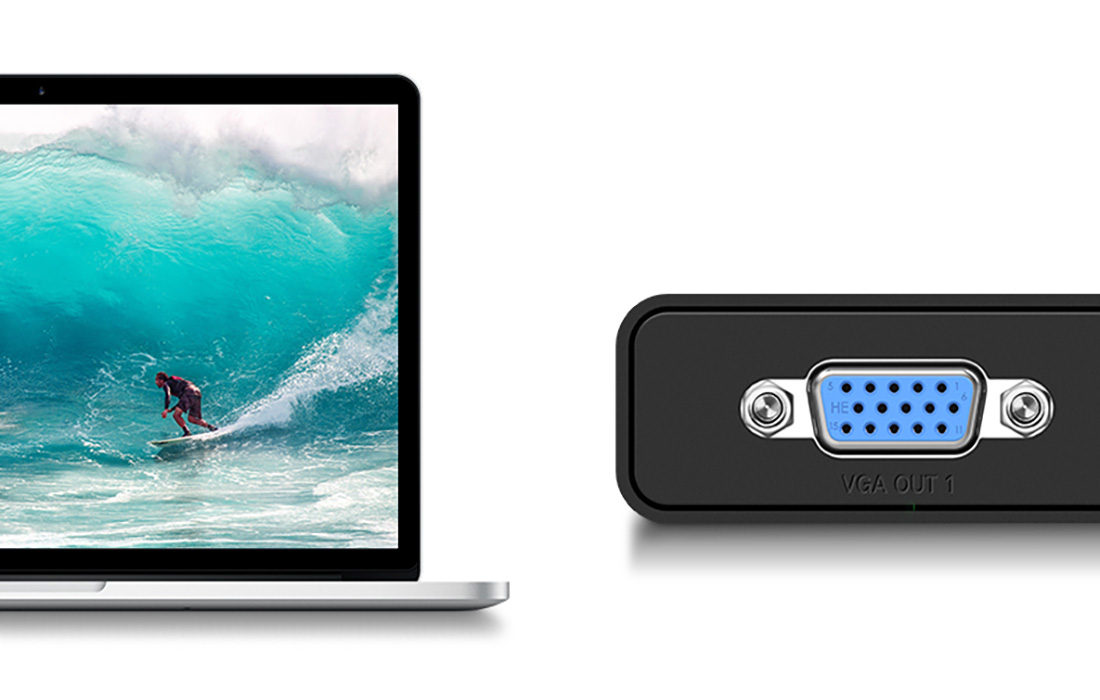 ---
2 screens – more possibilities
The splitter does not expand the image, but duplicates it. Thanks to it you can get a comfortable view on 2 additional displays. Take advantage of this opportunity as you need it – for example, prepare a perfect presentation, which thanks to the use of 2 screens will interest your listeners.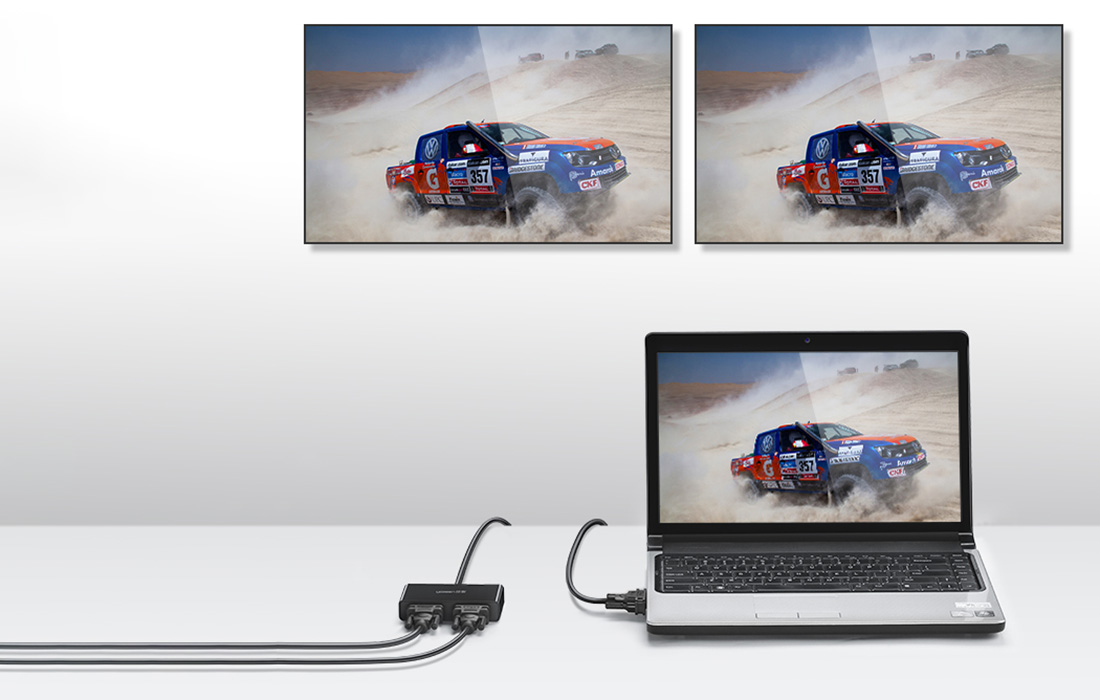 ---
Stunning picture
The device supports resolution up to 1920×[email protected], so it offers excellent image quality. It will delight you with a wealth of details. You will never miss anything again – if you watch everything on the big screen, you will simply see more. In addition, the DDC function available for VGA 1 output allows you to automatically adjust the best resolution.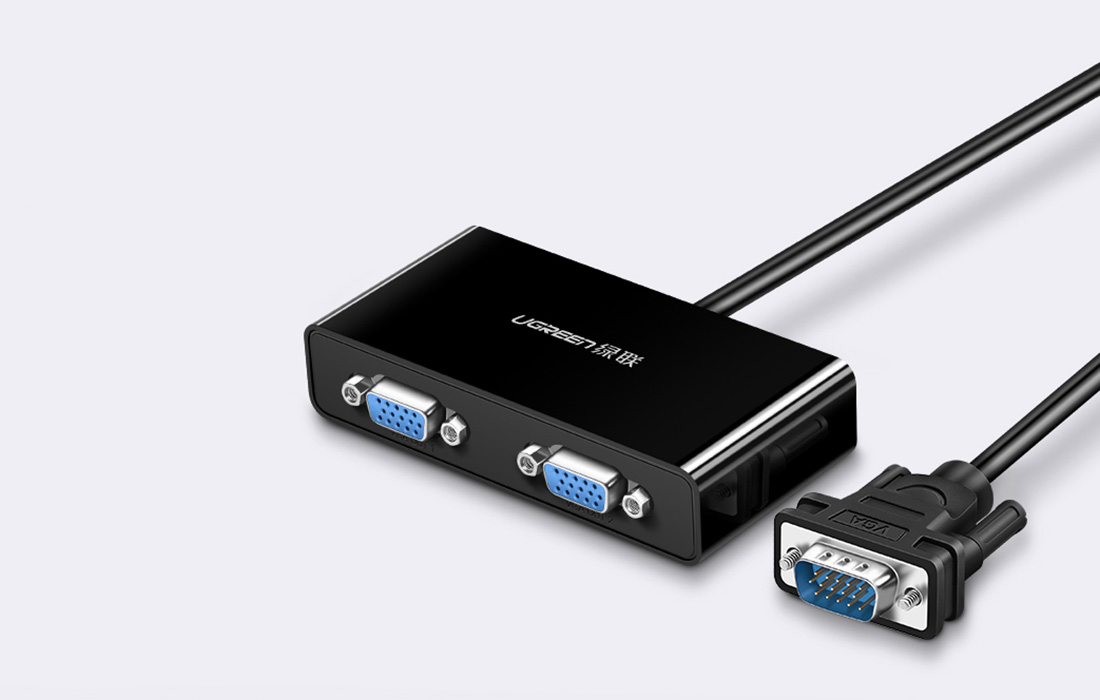 ---
Reliable transmission
Built-in signal amplification module allows for fast and stable transmission. Forget about interference, connection problems and unexpected transmission interruptions – UGREEN 40254 will certainly not let you down.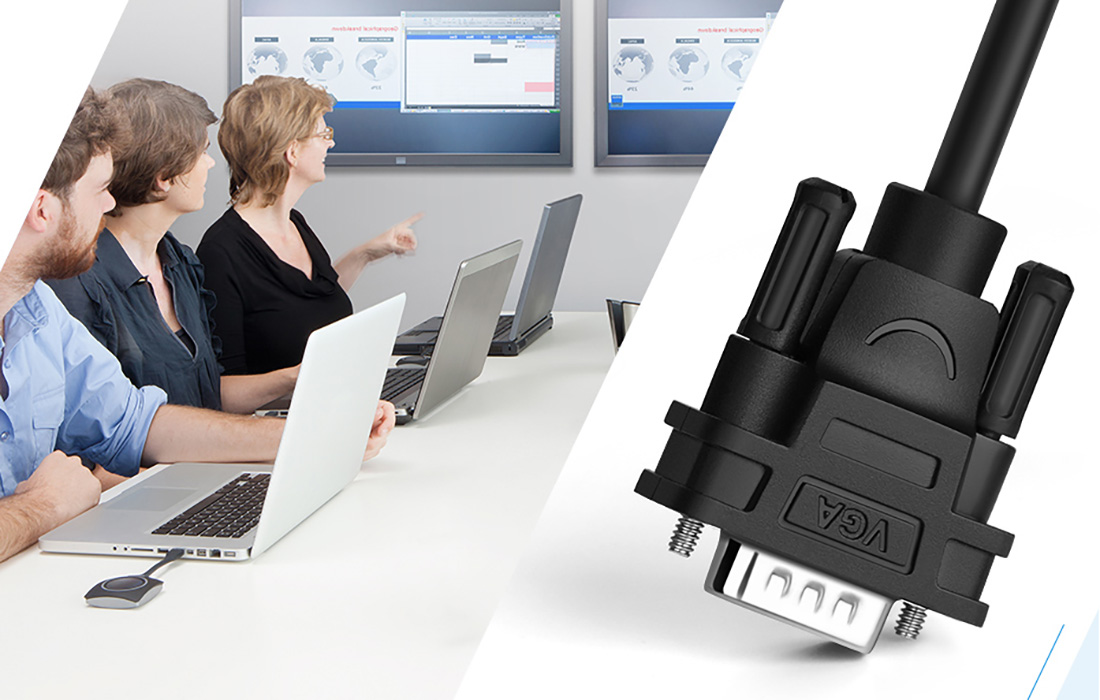 ---
User-friendly
The manifold is fabulously simple to use. The Plug&Play system will save you configuration problems and a special LED indicator will inform you about the status of the device. The product is also equipped with a Micro USB port, to which you can connect an external power supply.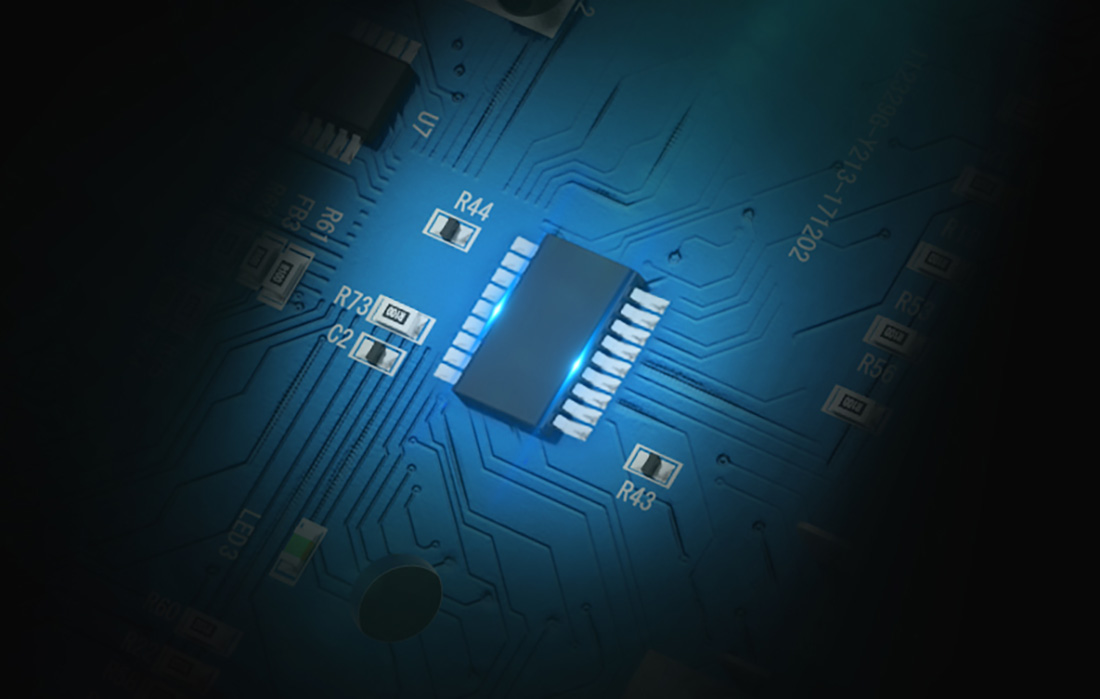 ---
An investment for years
The device's housing is made of ABS plastic. It provides exceptional heat resistance and unrivalled durability. The VGA connectors, on the other hand, have a nickel-plated coating, thanks to which they will survive even long term use and are also protected against corrosion. The manifold can therefore serve you for a very long time – there is no risk of too rapid wear or destruction.