The multifunctional HUB UGREEN with its unique design not only guarantees excellent heat dissipation, but is also designed for laptops, smartphones or tablets. The ideal accessory for all those who need more ports in their mobile devices. A gadget that allows you to connect flash drives, external drives and other peripherals when all USB ports in our equipment are already occupied.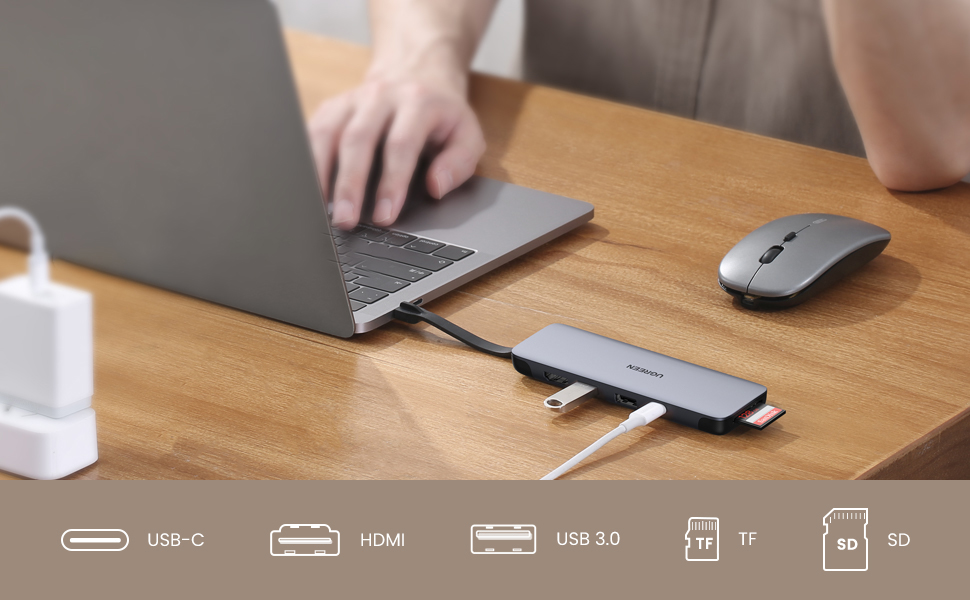 ---

USB 3.2 Gen 1 power
Among the ports offered by the port splitter, 2 are USB 3.2 Gen 1 connectors that guarantee instant data transmission at 5 Gbps. It is 10 times faster than its predecessor.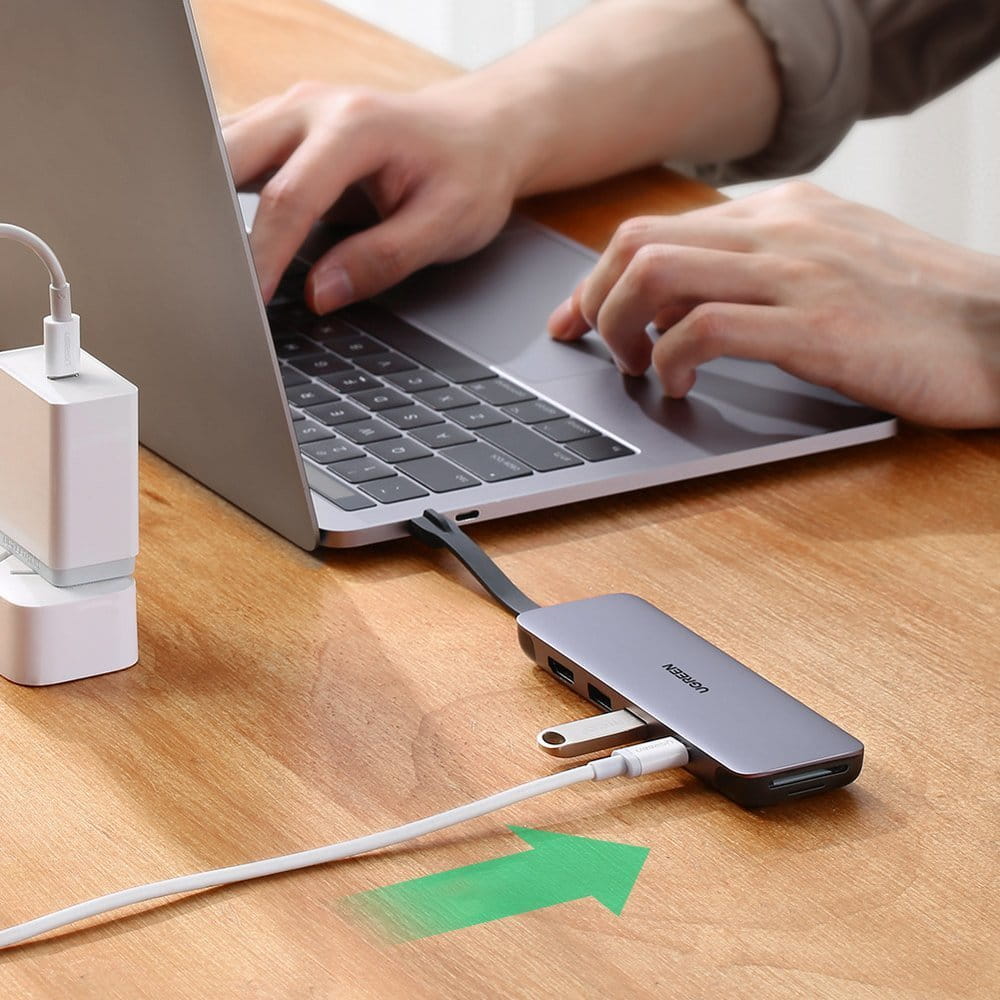 ---
The USB-C port ensures very fast charging of your device with the Power Delivery standard.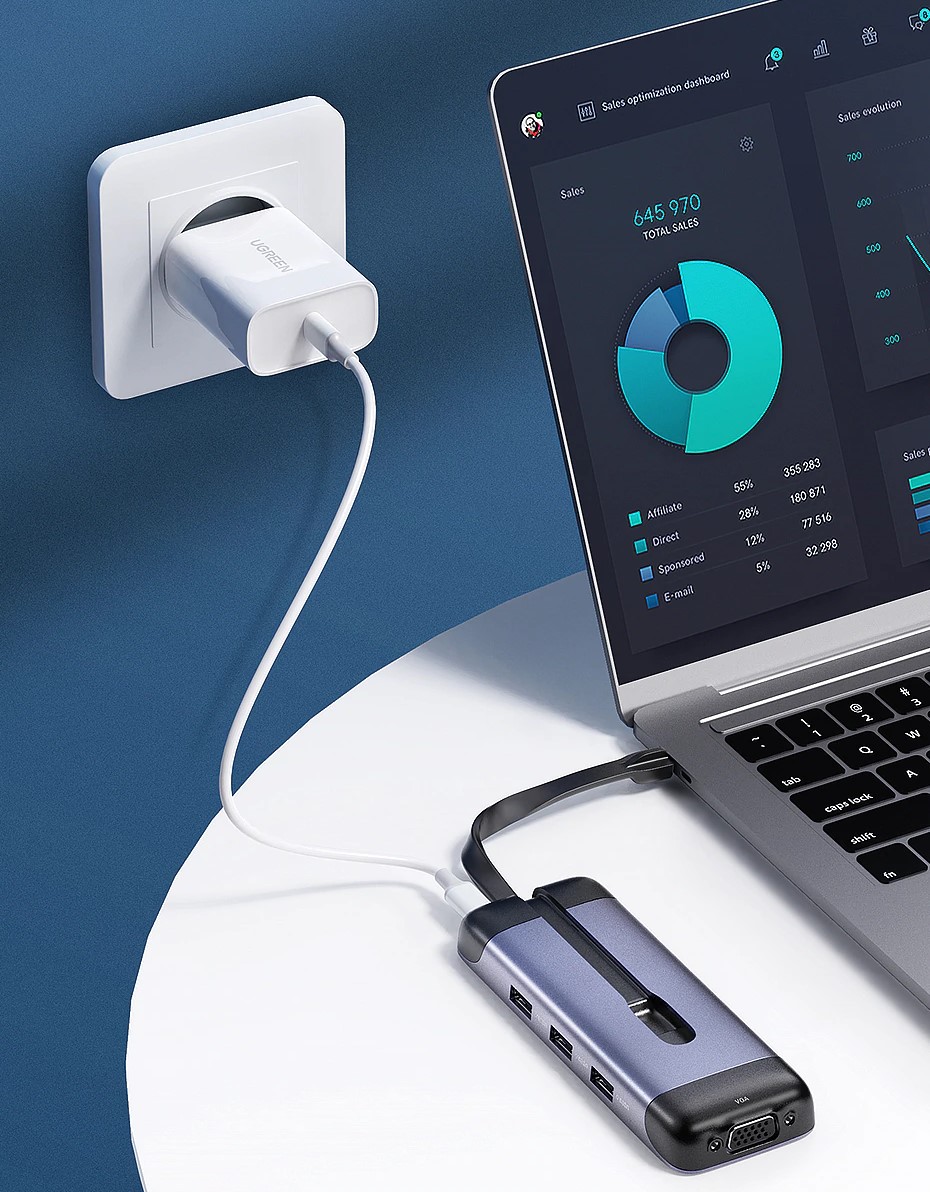 ---
The HDMI port allows you to connect a projector or TV to your computer, which will provide you with a true cinematic experience while watching movies at home. And thanks to the support for the 4K standard, the video you play will be presented in excellent quality.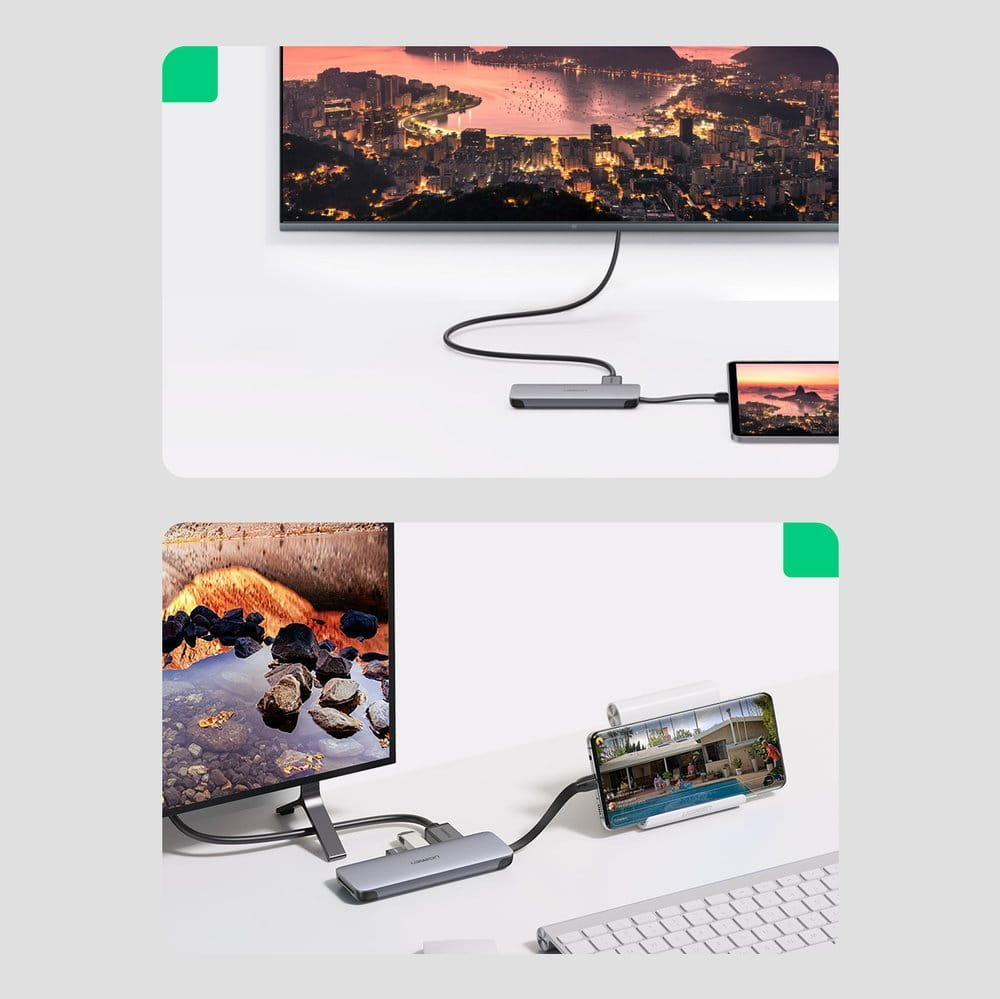 ---
The built-in network card allows you to connect an Internet cable to a computer that does not have such a connector. It works in Gigabit Ethernet standard, 1000 Mbps.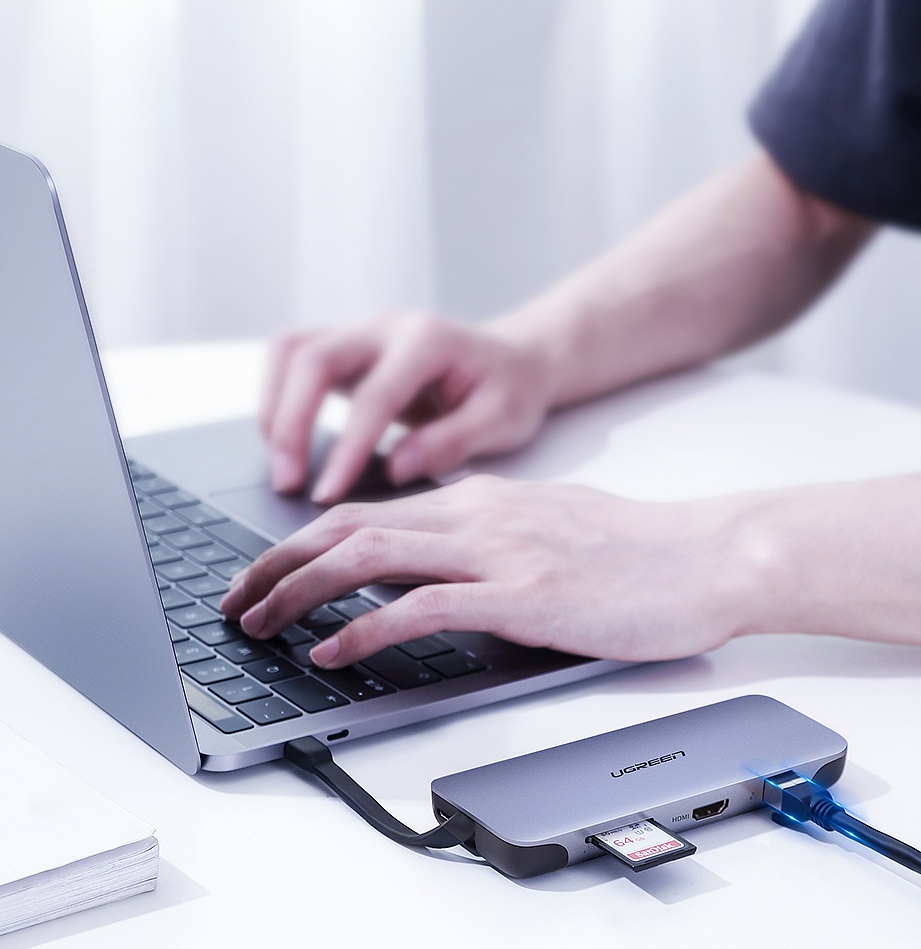 ---
Each connector is controlled by a separate chip managing its functions. Such a solution guarantees the highest performance of the accessory regardless of the number of devices connected to it.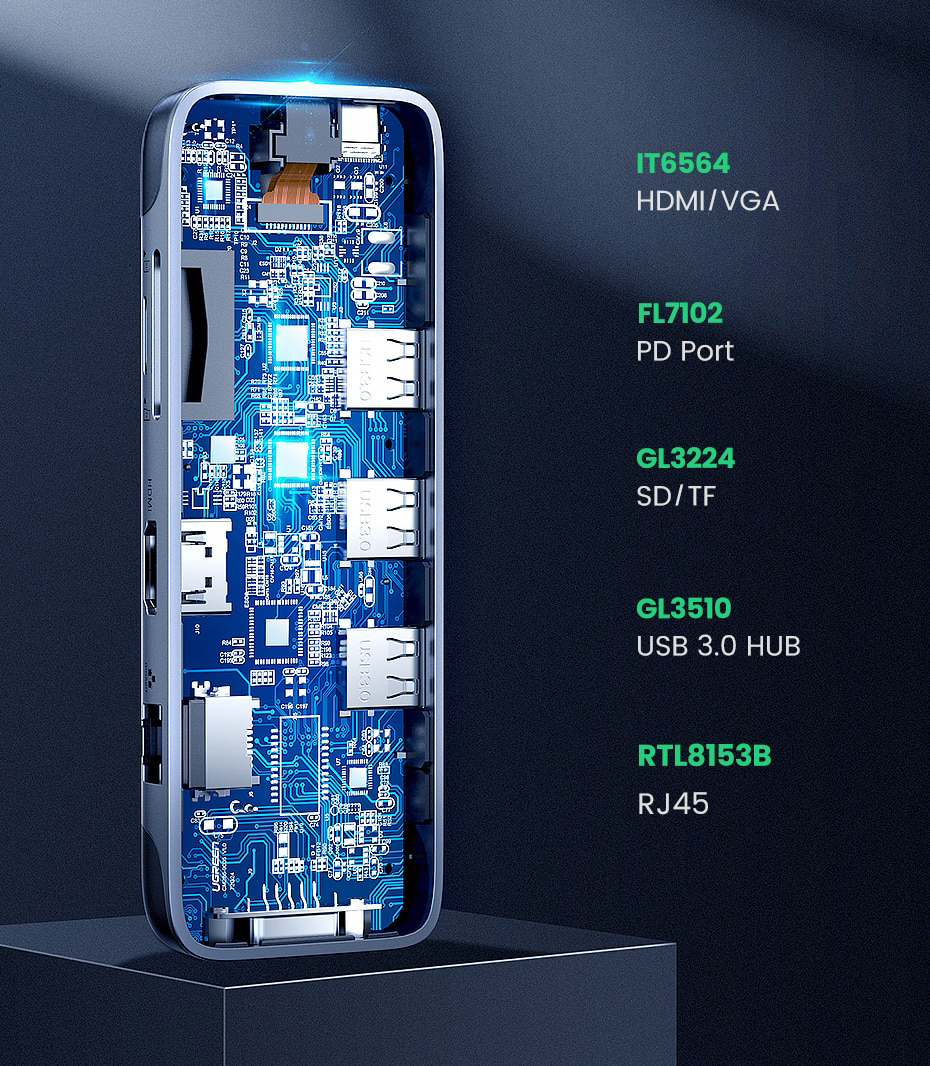 ---
You can easily connect a wireless mouse or keyboard to the splitter. The signal will be as stable as when connecting the equipment directly to the computer. You can forget about the delays.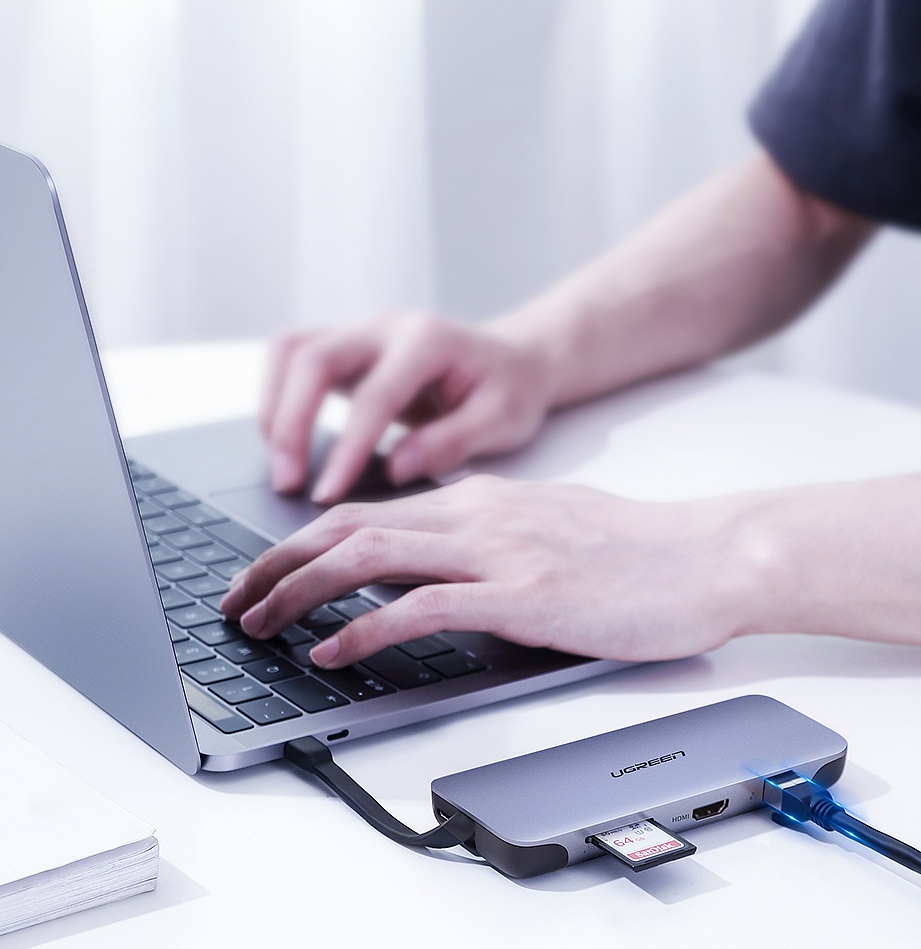 ---
Compact and manufactured from high quality materials
The Hub weighs only about 120 grams and has dimensions comparable to a smartphone with a 6-inch screen, so its transportation is virtually problem-free. Moreover, it is made of high quality materials (aluminum casing + strong ABS), which make it really hard to damage.