mini DisplayPort – HDMI-videoadapter
Met de converter kun je een computer of laptop met Mini DisplayPort aansluiten op een projector, tv of monitor met HDMI-aansluiting. Je hebt een aparte HDMI-kabel nodig om aan te sluiten. De adapter ondersteunt de gelijktijdige overdracht van UltraHD video en audio (ook ongecomprimeerde formaten zoals LPCM). Het apparaat werkt als Plug&Play, d.w.z. het geeft het beeld direct na aansluiting weer (er zijn geen extra stuurprogramma's nodig).
Twee afbeeldingsmodi
Met de adapter kunt u de afbeelding in twee modi weergeven:
1) Spiegelmodus –  het verbonden scherm geeft dezelfde inhoud weer als het computerscherm
2) Uitgebreide modus – Het verbonden scherm is onafhankelijk en kan compleet andere inhoud weergeven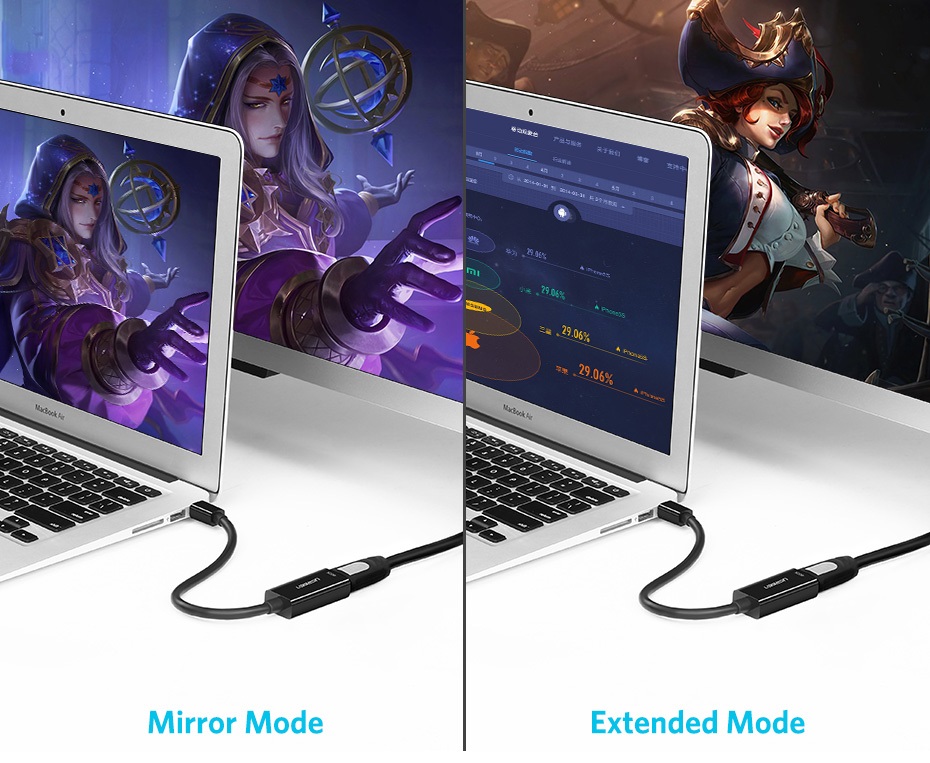 Productie
De adapter is gemaakt van hoogwaardige ABS- en TPE-materialen, die een lange levensduur van het apparaat garanderen. Koperen en vergulde tips zorgen voor een efficiënte en stabiele overdracht zonder enige interferentie.